APhA's Pharmacy-Based Immunization Delivery Certificate Program for Pharmacists & Optometrists
Date and Time
Sunday, August 4 at 8:00 a.m.
Hosted by
Marshall B. Ketchum University
College of Pharmacy
Health Professions Building
2575 Yorba Linda Blvd. Fullerton, CA 92831
About the Program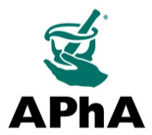 APhA'S Pharmacy-Based Immunization Delivery certificate training program is based on national educational standards for immunization training from the Centers for Disease Control and Prevention. This practice-based curriculum represents a fusion of science and clinical pharmacy. The program, which emphasizes a health care team approach, seeks to foster the implementation of interventions that will promote disease prevention and public health. The purpose of this certificate training program is to prepare pharmacists and optometrists with comprehensive knowledge, skills, and resources necessary to provide immunization services to patients across the life span.
Faculty
Monica Trivedi, PharmD
Assistant Dean of Clinical Affairs and Assistant Professor
MBKU's College of Pharmacy
For questions about Pharmacy-Based Immunization Delivery, please contact the Department of Continuing Education at 714.449.7495 or ce@ketchum.edu.
Enrollment Fees
$525 when you enroll online by July 8.
Enrollment fees will increase to $625 after July 8.
Lunch will be provided with the cost of enrollment. If you require a vegetarian meal, please notify the CE Department via email at ce@ketchum.edu.
Cancellation Policy
All cancellation requests must be submitted via email to ce@ketchum.edu no later than Monday, July 8. The self-study access code may not be redeemed to be eligible for a refund. If your request is approved, a partial refund will be issued. All cancellations will be subject to a processing fee of $150.00 deducted from the refund amount.
If the self-study access code has been redeemed, no refund will be issued. Any cancellation request received after July 8 will not be eligible for a refund.