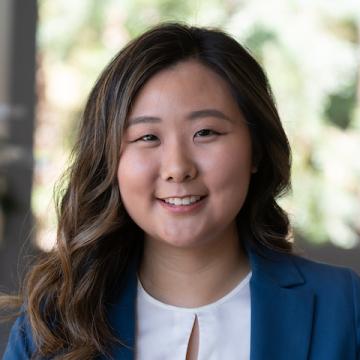 Christine O. Yee
MBKU
Senior Graphic Designer
Education
BFA, California State Polytechnic University, Pomona
Biography
Christine joined Marshall B. Ketchum University in 2018 as the Graphic Designer in the Marketing & Communications Department.
Christine earned her BFA in Graphic Design and minored in Marketing Management at California State Polytechnic University, Pomona.
Christine lives with her husband and their pup, Beaux, and enjoys a good binge-watching, freelance designing and traveling with friends and family.