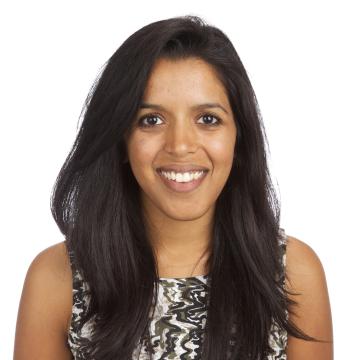 Dashaini
Retnasothie
,
OD, MS, FAAO
Education
BS, Queen's University, Canada
MS, York University, Canada
OD, SCCO
Residency in Pediatrics and Vision Therapy, SCCO
Biography
Dr. Dashaini Retnasothie received her Undergraduate and Master's degrees in Microbiology from Queen's University and York University respectively. Following this, she completed her optometric education and Pediatric and Vision Therapy Residency at the Southern California College of Optometry. She is a Fellow of the American Academy of Optometry, member of the American Optometric Association and clinical investigator for the Pediatric Eye Disease Investigator Group (PEDIG). 
Dr. Retnasothie joined the Pediatric faculty at the University of Houston in 2013 where she taught courses, labs and clinic in the areas of Pediatrics and Binocular Vision. She was also involved in stereovision, amblyopia and myopia-control research. She returned to the Southern California College of Optometry at Marshall B. Ketchum University in 2016 and is currently teaching at the Fullerton and Los Angeles campuses.