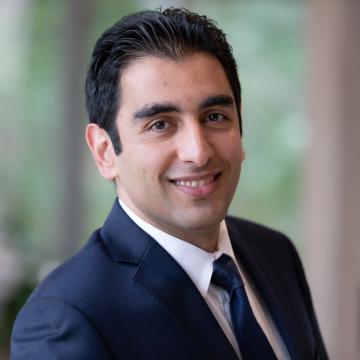 Amir Shirazi, PharmD, PhD
Education
PharmD, Chapman University School of Pharmacy
PhD, University of Rhode Island
Biography
Dr. Amir Shirazi serves as an Assistant Professor of Pharmaceutical Sciences at Marshall B. Ketchum University College of Pharmacy. He holds both PharmD and PhD degrees. He has received his Doctoral Degree in Pharmacy from Chapman University School of Pharmacy in 2018. During his PharmD studies, he had opportunities to work and perform rotations at CVS retail stores, Kaiser Permanente Hospitals, and Saint Jude Heritage Medical Group.
Prior to joining the PharmD program, Dr. Shirazi has served as a Research Fellow at Chapman University, University of California, Irvine Medical Center, and was an Associate Member of the Chao Family Comprehensive Cancer Center at UC at Irvine Medical Center.
In addition to his PharmD degree, he received a Doctoral Degree in Pharmaceutical Sciences from the University of Rhode Island in 2013. During his PhD studies, he developed numerous drug delivery systems using peptide building blocks for various delivery applications. As a result of his research investigations, he was able to publish more than 50 research papers in prestigious journals in the field of pharmaceutical sciences which have been cited extensively by his peers.