LACO, SCCO and MBKU Alumni
At Marshall B. Ketchum University, we value the relationships we build with our students and residents long after they graduate and join the world of practicing optometrists, physician assistants, and pharmacists. It is the goal of the MBKU Alumni Association to build strong relationships with our alumni community and to provide programs and connections that will continue to enhance the alumni experience.
MBKU Alumni Connect
Sign Up for Free & Join Your Classmates Now!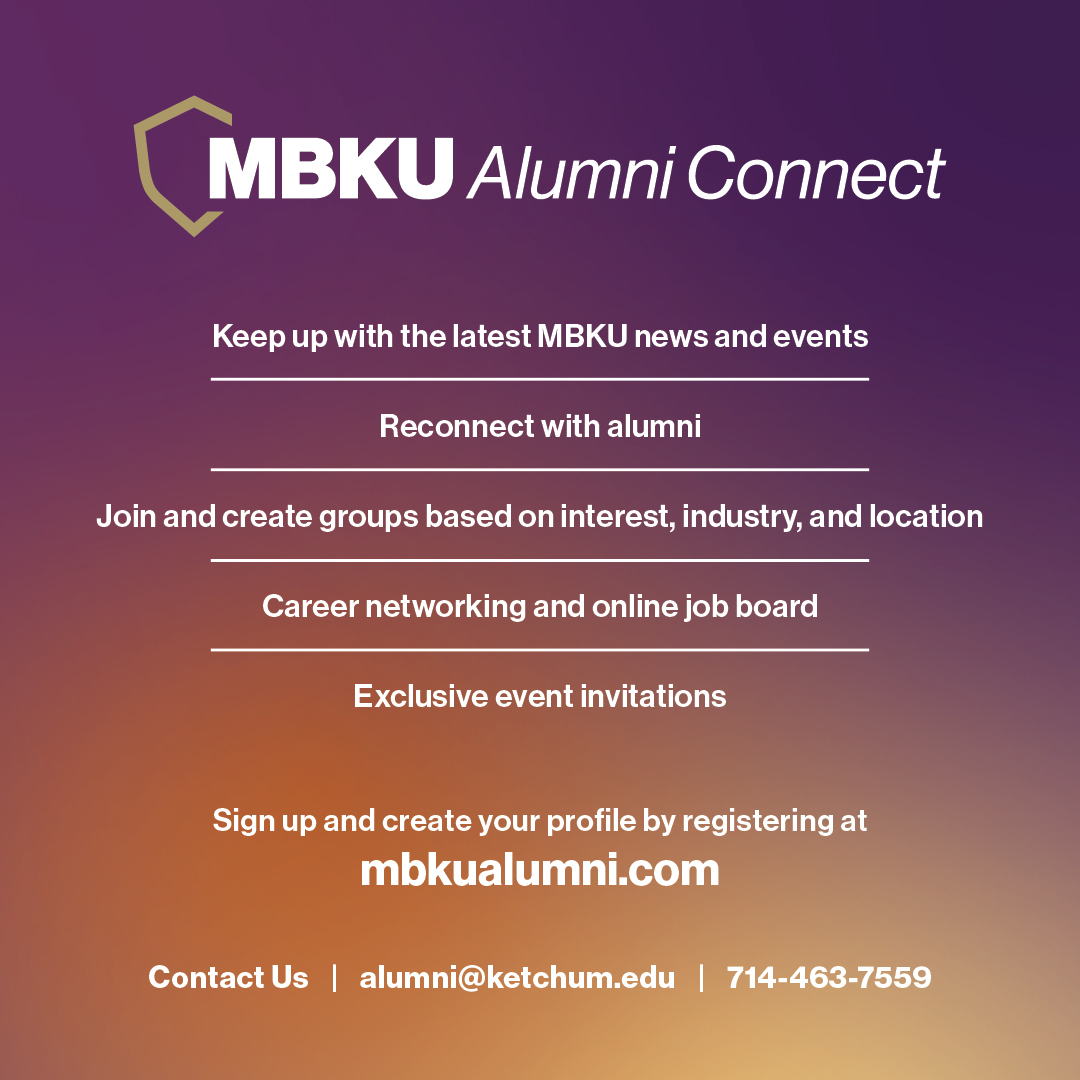 Notable Alumni