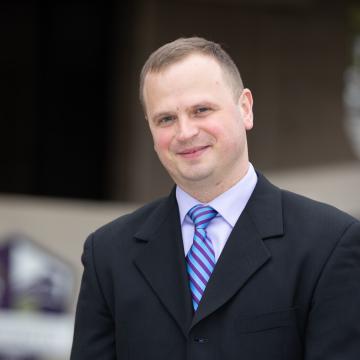 Jozef Stec, PhD
COP
Professor, Pharmacy Sciences
Education
MSc (Honors), Gdansk University of Technology, Poland 
PhD, University of Southampton, England, UK
Biography
Jozef Stec, PhD, is an Associate Professor of Pharmaceutical Sciences at Marshall B. Ketchum University's College of Pharmacy. Prior to his current position, Dr. Stec was an Assistant Professor of Medicinal Chemistry at Chicago State University College of Pharmacy.
He obtained degrees and training in Molecular and Pharmaceutical Biotechnology (MSc with Honors, Gdansk University of Technology, Poland); Synthetic Organic Chemistry (PhD, University of Southampton, England, U.K.); and Medicinal Chemistry (Postdoctoral Fellow, University of Illinois at Chicago, USA).
Dr. Stec's research interests are in the field of widely understood synthetic organic and modern medicinal chemistry. Dr. Stec uses the tools of rational drug design to discover novel classes of inhibitors for various essential enzymes. His research productivity is reflected in manuscripts published in internationally acclaimed journals as well as numerous conference presentations.
Throughout his academic career, Dr. Stec has been teaching for several years the principles of medicinal chemistry and biochemistry as well as mentoring and advising students at undergraduate and graduate/professional level. His passion for teaching was recognized by multiple awards and recognitions, including Teacher of the Year Award.
Dr. Stec is involved in numerous College- and University-wide service activities and has held various committees' leadership positions. At national and international level, Dr. Stec is a reviewer of journal manuscripts, symposium and grant proposals, organizer of scientific symposia and outreach activities, and an active member of various professional associations including The American Chemical Society (ACS), The American Association for the Advancement of Science (AAAS), and The American Association of Colleges of Pharmacy (AACP), to name a few.