Primary Eye Care/Cornea Contact Lens Residency Program
Salt Lake City Veterans Affairs Medical Center (VAMC)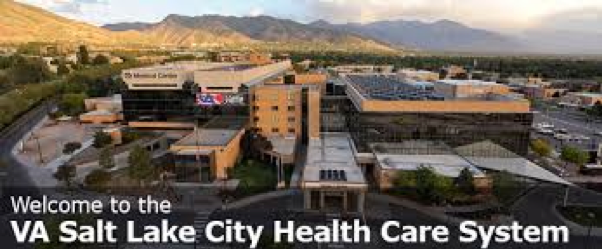 Program Established:  2002
Positions: 2 
Program Length: 12 Months
Residency Start Date: July 1, 2020
    Required in processing, training, etc. starts mid-June 2020
Salt Lake City Veterans Affairs Medical Center (VAMC)
Department of Veteran's Affairs Health Care System
500 Foothill Dr. 
Salt Lake City, UT 84148
 
Program Faculty
Residency Coordinator
D. Lee Tanner, OD
Duane.tanner@va.gov
Associate Residency Coordinator
Harald Olafsson, OD, FAAO
Harald.olafsson@va.gov
Attending Doctors
Harald Olafsson, OD
D. Lee Tanner, OD
John M. Brand, OD
Dale Woodfield, OD
David A. Meyer, OD 
Tyler Wyatt, OD 
Jeremy Gerritsen, OD
Ryan Terry, OD
Mission Statement
The Southern California College of Optometry (SCCO) at Marshall B. Ketchum University (MBKU), and the Department of Veterans Affairs (VA) Salt Lake City Health Care System in their dedication to the advancement of clinical optometric education offers a one-year residency program in optometry.
The fundamental mission of this training program is to provide qualified post-doctoral optometric practitioners an outstanding educational experience which will nurture their development into exceptional, caring optometric clinicians with broadened general skills and additional specialized skills.  The resident will be trained to the level that will lead to advanced degree of competence to fully integrate and function within a large managed care medical center complex and national health care system.
The program will place an emphasis on primary care optometry and specialized contact lens fitting in an institutional setting.  A Secondary area of emphasis will be in geriatric care.  A wide variety of continuing education opportunities will enhance the resident's training and emphasize the importance of clinical and basic research.  The program will seek to attract highly qualified optometric graduates and instill in them a genuine concern for the patient and the desire to further upgrade their level of optometric education and patient care.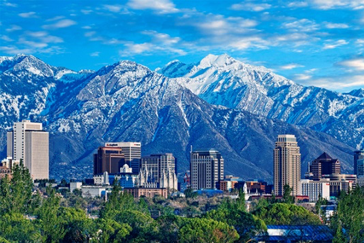 Program Description
Program Goals
To provide a patient base for the resident to hone his/her primary eye care skills.
To enhance the resident's skill in ocular disease management
To enhance the resident's ability to readily examine and treat a wide variety of contact lens patients.
To provide experience and understanding of working in a multidisciplinary health care environment.
To establish an environment and opportunity to appreciate the significance of research and other scholarly activities.
To become comfortable and skilled in caring for geriatric patients within the environs of the clinic facility or the hospital bed.
Program Objectives
Provide

minimum number of primary eye care encounters.
Expose the resident to a wide variety of interesting case presentations.
Provide opportunity for the resident to become proficient in various primary care procedures.
To strengthen the resident's ability to diagnose, treat and manage ocular disease by providing a variety of challenging and complex cases including, but not limited to, the following: ocular disease, trauma, unusual refractive errors, and ocular related systemic disease
Ensure the resident conducts a minimum number of contact lens patient evaluations.
Ensure the resident conducts various specialized contact lens fittings.
Better understand interrelationships of various health care specialties.
Regular review of current health care literature.
To develop an understanding of and learn to appropriately utilize the support services that are available within a hospital-based health care system.
Education in the process of manuscript preparation.
To instruct and advise the resident in the preparation and presentation of a clinical lecture.
Provide opportunity to realize the value of consistent continuing education.
Function as part of an interdisciplinary team identifying, addressing and delivering care to adult patients and understanding the benefits of interdisciplinary care.
Typical Daily or Weekly Schedule in Clinic
The weekly schedule will be 40 hours per week in clinics and research.
The resident will be scheduled in the clinic Monday through Friday 8:00 AM to 5:00 PM.
Typically, there are no on call responsibilities.
A more detailed description of the schedule includes:

7 half day clinics each week at SLC VAMC
3 half day clinics at the Moran Eye Center, University of Utah to manage contact lens patients.
There are Grand Rounds every Wednesday morning at 8:00 AM at the Moran Eye Center.
One half day clinic each week is spent in direct care of geriatric patients in the clinic or at the hospital bedside.
Rotation through other Services
The resident will spend one half day each week in one of the following sub-specialty clinics: glaucoma, retina, and neuro-ophthalmology. 
Type and Number of Patients
The residents are expected to see a minimum of 750 primary eye care encounters.  Typically, they see at least 1,100 such patients.  In addition, the residents will see a minimum of 250 contact lens patient encounters and an addition 30 specialized contact lens encounter per quarter.  Many of these patients are seen at the University of Utah's Moran Eye Center.
Teaching Responsibilities
There are opportunities for the resident to oversee and instruct fourth year optometric interns. 
Scholarly Activities
The resident is encouraged to submit a completed manuscript to a peer-reviewed journal and present a poster at a major optometric conference  
Staff Meetings
Weekly Optometry Staff Meetings include a short session to discuss articles or have presentations on different ocular conditions. The residents will present at least quarterly at these meetings.
Journal Club
Monthly journal club meetings review current literature on relevant topics.  Residents help conduct the discussions of this meeting.
Additional Employment Opportunities
"Moonlighting" is permitted with prior approval; Separate liability coverage must be obtained by the resident for external patient care outside of the VA.  Licensure in the State of Utah is also required.
Stipend
The annual salary is established by the Office of Academic Affairs, VA Central Office and is currently set at $34,888
Benefits
Health Insurance
Federal Holidays
Vacation -12 days of annual leave
Sick Leave – 12 days of sick leave
Liability – Liability coverage will be through the Federal Tort Act
Continuing Education – Time off is allowed for all reasonable CE commitments.  Limited funding available to cover CE costs.
Prerequisites/Eligibility
One must have received an OD degree from a school accredited by the Accreditation Council on Optometric Education by the time the program begins on June 15.
One must pass Parts l, ll, and III of the NBEO and the TMOD prior to the application deadline in January. (Extenuating circumstances regarding part III may be considered.)
State licensure (in any state, not necessarily Utah) must be obtained prior to the residency year.
*U.S. citizenship is required.  Immigrants must provide proof of U.S. citizenship prior to application deadline in January.
Candidates must apply through Optometry Residency Matching Service, Inc. (ORMatch).  Please do this before sending application materials.
*United States citizenship is required to qualify for VHA appointment in a paid VA optometry resident position funded by the Office of Academic Affiliations. Reference: VA Handbook 5005/57, Part ll, Chapter 3, Paragraph 3.g.(1) & (5)(c), dated June 14, 2012
VHA SLC HCS Application Process /Documents /Deadline
APPLICATION DEADLINE - January 17, 2020
Applicants need to provide the following:
Optometric Educational GPA - official transcript
Undergraduate Educational GPA - official or unofficial transcript
National Board Passage of Parts 1, 2, 3, TMOD,

It is recommended that Part 3 is taken by October of Application Year. 

Short paper addressing the following questions.

Why are you interested in the Salt Lake VA Residency?
What are your career goals?
Why are you a good fit for this residency?]
What makes a quality resident/doctor?
How can you help promote and preserve the profession of optometry?

A Curriculum Vitae
Three letters of recommendations from professors or clinical instructors that can accurately evaluate the applicant in the following areas.  These should be sent directly from the author to the program, electronically and/or hard copy.

Skills/includes clinical skills
Commitment
Knowledge base
Interaction with patients, staff and attendings
The recommender's level or degree of recommendation

Personal Interviews with our residency committee members required for all accepted applicants.
A passport style photo.
After all materials are received, if the applicant meets our minimum criteria, an invitation will be extended to come to our site for the interview noted in item 7 above and a tour of our facilities.
Selection Criteria VA Salt Lake City Health Care System
Only eligible candidates who have met all program prerequisites and who have completed the entire application process including interview will be considered for ORMatch ranking.  Eligible applicants are afforded a review without discrimination based on sex, race, age, religion, color, national origin, disability, sexual orientation, or any other applicable legally protected status.
The following items are taken into consideration by the program to determine ORMatch ranking:
Grade point average (GPA)

NBEO Scores including TMOD

Qualitative characteristic rating
The interview, other communication with the candidate, communication from references, and curriculum vitae provide subjective information about the candidate's suitability for the program.  Qualitative characteristics are determined from assessment of the following:
Professionalism
Personal appearance, grooming, attire, and demeanor
Written communication (CV, answers to written questions)
Verbal communications
Related history and experience
Work and educational experience
Life experience
Motivation, initiative, independence
Reasons for pursuing residency training
Reasons for applying to the program            
Clinic skills evaluation
Assessment of Data
Differential diagnosis, ocular and/or systemic
Management, ocular and /or systemic
Candidates are ranked by each interviewing doctor.  The averages of these rankings are used to determine the ranking order submitted by the program coordinator.  With concurrence between the chief and program coordinator, a candidate may be moved up or down from the overall objective ranking list based on the qualitative characteristics rating.  The final list is submitted to ORMatch.
Program Requirements
A summary outline of the requirements is as follows:
The resident must comply with all VA Salt Lake City Healthcare System and program rules, regulations, procedures, protocols, and policies.

The resident must adhere to the schedule of assignments in a prompt and timely fashion.

The resident must provide patient care consistent with accepted clinical practice guidelines and within the parameters set forth by the optometry trainee's supervision policy.

The resident must maintain a neat, well-groomed, professional appearance and wear a VA issued identification badge.

The resident must keep patient care records up to date.

The resident must maintain and provide documentation of current basic life support (CPR) training and optometric licensure.

The resident will complete the requirements outlined in the goals and objectives for the program including:

The resident will complete at least 750 primary eye care evaluations

The resident will complete 250 contact lens evaluations

The resident will complete 30 specialized contact lens fittings each quarter

The resident will keep a patient log and report quarterly to the program director his/her progress.

The resident will attend at least 3 of 4 grand rounds or community lectures each month.

The resident will attend 60% of ophthalmology residency conferences

The resident will attend at least 3 GRECC (Geriatric Research, Education and Clinical Center) grand rounds or clinical conferences.

The resident must complete and submit all quarterly and end of year program and faculty evaluations.

The resident will complete the scholarly project as required prior to the awarding of a residency completion certificate.
Program Accreditation
Fully accredited to April 2025
Housing
N/A
Local Activities and Attractions
Salt Lake City is the capital of Utah and is known as the heart of the state.  If offers many historical and cultural activities as well as numerous outdoor adventures all in close proximity of the city.  From national parks such as Zion and being known as having "the greatest snow on earth", Utah is an outdoor lover's paradise.
Contact Information
D. Lee Tanner, O.D. 
Residency Coordinator
Salt Lake City Veterans Affairs Medical Center (VMAC)
500 Foothill Drive 
Salt Lake City, Utah 84148
E-mail duane.tanner@va.gov
Dale Woodfield, OD, FAAO
Associate Residency Coordinator
Salt Lake City Veterans Affairs Medical Center (VMAC)
500 Foothill Drive
Salt Lake City, Utah 84148   
E-mail dale.woodfield@va.gov
Judy W.H. Tong, OD, FAAO
Assistant Dean of Residencies
Southern California College of Optometry at 
Marshall B. Ketchum University
2575 Yorba Linda Blvd. 
Fullerton, CA 92831-7811
E-mail jtong@ketchum.edu