Dates & Venue Locations
Southern California College of Optometry - Class of 2019 

Date & Time
May 22, 2019 at 3:00 p.m.
Location

Eastside Christian Church
3330 E. Miraloma Avenue, Anaheim, California

Guest Admission
Guests entrance to the auditorium will be through the main entrance. No tickets are necessary. 
Live Webcast
If you are unable to attend commencement, you can watch a live webcast of the event.
Commencement Program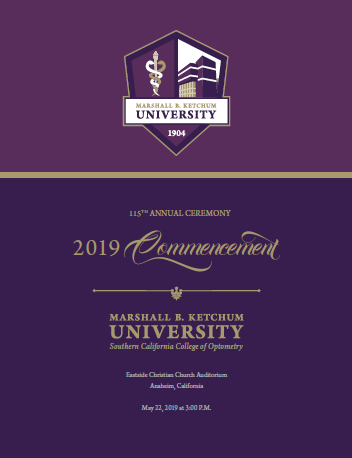 2019 SCCO Commencement Programs will be available on the day of the event.
It is also available online by clicking the link below.