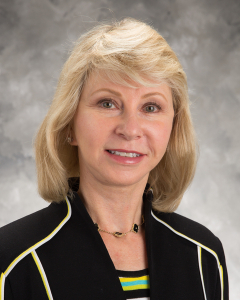 2017 signals and exciting time in the life of the  ACHIEVING 20|20 campaign. Earlier this year, Ketchum University honored Dr. Warren Harvard Low, '52, for a lifetime of commitment and generosity to his alma mater. Dr. Low's $2.7 million donation stands as the largest gift in University history, and we were excited to name the Warren & Carol Low Student Union on the campus of Marshall B. Ketchum University in his honor.
With the addition of Dr. Low's gift to the campaign, Ketchum University has now raised more than half of its total goal of $20 million. This significant milestone in the life of our campaign is certainly a chance for us to pause and celebrate, but we know that there is still more work to do. We are enlivened to continue building important relationships with you, our alumni and friends.
Dr. Low's legacy gift is just one example of the many ways you can give to Ketchum University, and I want to take this opportunity to tell you a little more about planned giving.
From bequest intentions and beneficiary designations to charitable gift annuities, charitable trusts and gifts of real estate, with planned giving, you can provide long-lasting support for Marshall B. Ketchum University while enjoying financial benefits for yourself.
If you would like to create a plan for your future or need to make updates to an existing plan, Ketchum's Wills Planner can help you get started. To learn more about your planned giving options, please visit ketchumlegacy.org. There, you will learn about the best assets to make a planned gift, about gifts of cash, securities and property, and discover gift options that provide tax and income benefits. You're invited to discover the best planned gift to meet your goals at ketchumlegacy.org today.