MBKU Alumni Association President Cindy Blancq, OD, FAAO, shares a message for Fall 2016.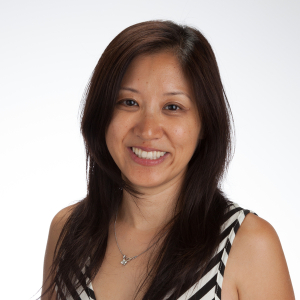 Fellow alumni, students and friends,
I am deeply humbled to continue my service as MBKU Alumni Association President. One of the goals of the Alumni Association is to preserve a mutually beneficial, enduring relationship among alumni and with the university. As your representatives, the Alumni Board is continuously seeking meaningful ways to embrace your needs and to unite our efforts in the name of MBKU. I urge you to be an active alum, sharing in the many activities and opportunities that your Alumni Association has to offer. We are currently seeking Alumni Board representatives. If you are interested in learning more, please do not hesitate to contact me directly at cblancq@ketchum.edu.
As you all know, this is an exciting time for MBKU. The university is approaching the halfway mark in its ACHIEVING 20|20 Campaign, on target to reach $20 million by 2020! This is a tall order for our university, and our Alumni Association supports the effort to raise funds to enhance our facilities, to create endowed and outright scholarships, and to build a culture of support among alumni. Your Alumni Association Board of Directors has started a giving campaign to name an Alumni Association room at Ketchum Health, where all alumni will be able to gather whenever they visit Ketchum Health in the future. If you wish to contribute to this cause, donate online at ketchum.edu/givenow in support of the "MBKU Alumni Association Fund for Ketchum Health."
We all have something valuable to contribute to our school and our future fellow alumni. I encourage you to volunteer, participate in an event or make a gift. Thank you for your continued support during my term as your Alumni Association President. We are excited about the direction and the future of the MBKU Alumni Association and look forward to speaking and working with each and every one of you.
Cindy (Siu) Blancq, OD, FAAO
SCCO, Class of 2000
President, MBKU Alumni Association