MBKU Alumni Association President Cindy Blancq, OD, FAAO, shares a message for Winter 2016.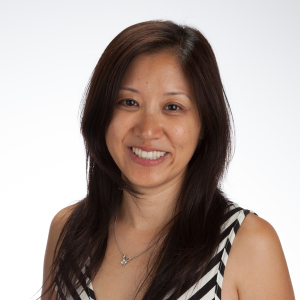 Dear Alumni and Friends,
This is a very exciting time to be a grad­uate of the Southern California College of Optometry (SCCO) and to be part of the interprofessional community of Ketchum University. As the Alumni Board, we hold our association with the university in high esteem and are proud to invest our time to benefit the current and future generations of Ketchum University alumni.
It is our mission to foster and strengthen the alliance between ex­isting alumni and upcoming generations of Ketchum graduates and the Ketchum University network. We are dedicated to seeing these relationships grow and benefit all participants. As an individual college under the university umbrella, SCCO alone has more than 4,000 alumni across the nation and abroad. By continuing to host numerous local and national events, we hope to create a platform of networking possibilities and professional enrichment. We strongly invite all LACO/SCCO alumni to reconnect and to become actively involved with Ketchum University, wherever you may be.
To ensure that you receive the most up-to-date and exciting news about the developments at MBKU, please update your contact in­formation with the Office of Alumni Relations (alumni@ketchum.edu or call 714.449.7471). Join the social conversation on Facebook, Twitter, LinkedIn and Instagram. And visit us online at ketchum.edu/alumni. Connection by definition is a relationship — we want to stay connected to you and to give you the opportunity to stay actively involved in your alumni network.
I am truly honored to have the opportunity to serve as your alumni association president.
Cindy (Siu) Blancq, OD, FAAO
SCCO, Class of 2000
President, MBKU Alumni Association