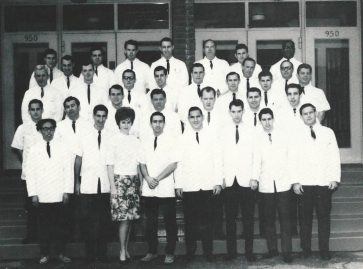 At SCCO's 2016 Commencement on May 19, 2016, Dean Stanley Woo was pleased to recognize the Class of 1966, who graduated 50 years ago from the Los Angeles College of Optometry.
At their graduation 50 years ago, the Class of 1916 was also present to wish them well on their new optometric careers. We appreciate that members of the Class of 1966 joined us to show respect and admiration for a profession that continues to evolve to higher levels of patient care. And we appreciate their generosity of spirit as well as financial resources to ensure our continued progress as Marshall B. Ketchum University.
Contact us to share your throwback photos and stories.