Messages from the deans of the Southern California College of Optometry, the College of Health Sciences and the College of Pharmacy.
Southern California College of Optometry
by Stanley Woo, OD, MS, MBA 
Faculty, sta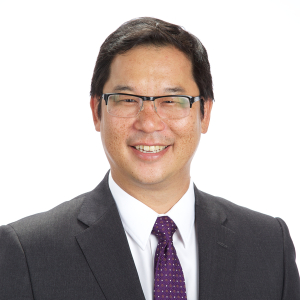 ff, students and administration are working hard every day to make alumni proud of SCCO. With the creation of Marshall B. Ketchum University, we have expanded our family to include primary care health professions — PAs and pharmacists. With the support of alumni, we deliver cutting-edge education that prepares our graduates for the health care teams of today.
Interprofessional education (IPE) and collaborative practice (IPC) best prepare our students to en­gage in teams of primary care providers to deliver quality, patient-centered care. As practicing optom­etrists care for patients with diabetes, hypertension and glaucoma with other providers, they are already delivering IPC. The focus at MBKU is that SCCO, PA and pharmacy students will learn from one another, study together and care for patients together. As these graduates emerge to meet the growing primary care demand, they will each have a clear picture of optometry's role as eye doctors on the front line of primary care.
We were excited to deliver our first IPE/IPC-themed CE on November 22, 2015 and to be invited to host the inaugural ASCO summit on IPE in Feb­ruary 2016. As with externship development and expansion more than 30 years ago, we continue to lead boldly in optometry.
With the exciting expansion to Ketchum Health, we will create a clinical environment in which to explore models of IPC to enhance patient outcomes, realize cost savings and enhance our ability to care for the underserved.
As we seek to reimagine the future of health care education, we're making significant investments in technology to enhance our curriculum. The Eyesi Direct and Eyesi Indirect simulator systems enable students to learn BIO and direct ophthalmoscopy, without having to dilate friends, roommates or significant others. Learning is made fun, and valuable practice time is made accessible.
We have experienced tremendous growth and change, and we hope that as you learn more about our progress you'll join us in shaping the future of SCCO at Marshall B. Ketchum University.
---
College of Health Sciences
by Judy Ortiz, PhD, PA-C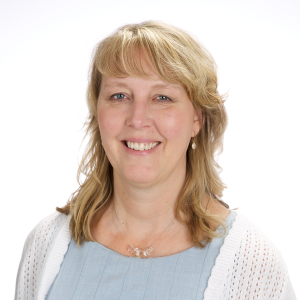 Marshall B. Ketchum University continues to create history. On August 31, 2015, the School of Physician Assistant Studies sent its 27 students of the inaugural class into their clinical phase. With widespread community support, our students are enjoying their first clinical rotations at 22 different sites — 18 in California, two in Texas and two in Colorado. Consistent with our mission, seven students have volunteered to rotate at facilities in medically underserved locations. We have already received many positive sentiments from the preceptors and students alike. As expected, our PA students have proven themselves to be exemplary MBKU ambassadors.
The Class of 2017 began the didactic phase of the PA program on August 17, 2015. Here is a snapshot of the class: there are 34 students (30 women, four men) in the cohort. Their ages range between 22 and 34 with a mean age of 25 years old. They are from 10 different states: Arizona 1, California 19, Colorado 1, Idaho 1, Minnesota 1, Oregon 1, Pennsylvania 1, Texas 1, Utah 1 and Wisconsin 1. The class has a total of 156,253 hours of previous health care experience.
The Class of 2017 joined USC PA students to serve the LA community on their first day of school. Together, they filled more than 3,400 baskets of food at the Los Angeles Regional Food Bank. It was a memorable day of philanthropic service and an appropriate way to start their careers as service-ori­ented members of the PA community.
---
College of Pharmacy
by Edward Fisher, PhD, RPh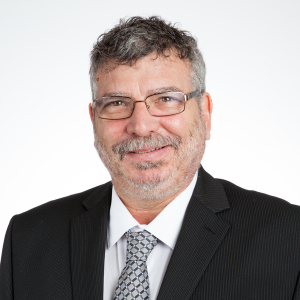 It is my great pleasure and honor to begin serving as dean of Marshall B. Ketchum University's College of Pharmacy.
All of my education was accomplished at Temple University in Philadelphia, Pennsylvania, where I obtained a BA in Biology (1974), a BS in Pharmacy (1978) and a PhD in Pharmaceutical Sciences (1987).
It has been my good fortune to be employed in academia for more than 25 years at three colleges of pharmacy: Southwestern Oklahoma State University College of Pharmacy; Midwestern-Glendale as the first chair of the Department of Pharmaceutical Sciences; and Daniel K. Inouye College of Pharmacy, University of Hawaii at Hilo, as inaugural associate dean. At the University of Hawaii at Hilo, I also served as the director of the MS in Clinical Psychopharmacology program.
Currently licensed as a pharmacist in Arizona and Pennsylvania, I have practiced in an array of clinical settings. I have devised and presented more than 100 continuing education seminars and innovative NSF-sponsored short courses. As former National Secretary of Rho Chi, the only pharmacy honor society, and a recipient of the National Rho Chi Advisor of the Year award, I have been integral to initiating two new Rho Chi chapters. I have also taught and consulted in my areas of expertise: substances of abuse and addiction, nutrition, and pharmacotherapy of mental disorders.
Moving forward, our College of Pharmacy will focus on two very important areas: 1) Recruitment of an outstanding faculty and our first class of student pharmacists and 2) Obtaining each level of accreditation, starting with pre-candidate status in 2016, culminating with full accreditation upon the graduation of our first class in 2019.
My wife and I are both excited about exploring Fullerton, and I am especially looking forward to working with the faculty and staff of Ketchum University.