Messages from the deans of the Southern California College of Optometry, the College of Health Sciences and the College of Pharmacy.
Southern California College of Optometry
by Eric J. Borsting, OD, MSEd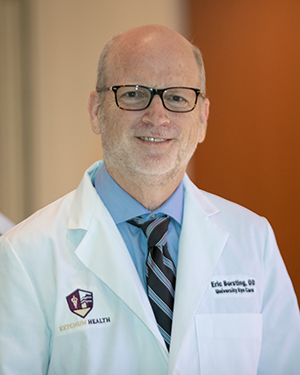 After finishing 30 years of service at the Southern California College of Optometry and MBKU, I am now serving in the role of the Interim Dean. It is an honor to serve in this leadership role and I am looking forward to working with our outstanding students and faculty during the upcoming year.
Our faculty continue to provide outstanding contributions to our institution and the profession.  Dr. Susan Cotter will serve as the co-chair of the Pediatric Eye Disease Investigator Group (PEDIG), a clinical research network of 300+ pediatric ophthalmologists and optometrists who conduct randomized clinical trials and observational studies of pediatric eye conditions. The PEDIG network is funded by the National Institute of Health / National Eye Institute. Dr. Rachelle Lin is currently serving as the President of the Orange County Optometric Society and Dr. Mark Nakano is currently on the Board of Directors of the California Optometric Association. 
We honored many of our outstanding SCCO students at SCCO's Fall Awards Program on Nov. 14. We had 140 students receiving awards worth close to $300,000. We recognize excellence in academics, leadership, community service and service to the profession. SCCO is proud to have a long history of donors whose generosity has allowed the College to establish a robust endowment that provides support to many of our students.  
SCCO alumnus Dr. Tony Carnevali received a V-Award at the annual Marshall B. Ketchum Gala for his outstanding contributions to the optometric profession. In addition, Dr. Joshua Terry was the recipient of the 2018 Distinguished Alumnus of the Year award for his dedicated work in educating people all over the world about the signs and symptoms of rapid-onset diabetes. The SCCO classes of 1993 and 1968 were also recognized as 25- and 50-year alumni.
We take great pride in our student, faculty, and alumni accomplishments and we look forward to seeing their continued excellent work. 
---
College of Health Sciences
by Judy Ortiz, PhD, PA-C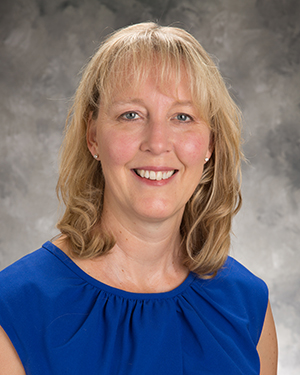 Fall is an exciting season in the School of PA Studies. We welcomed our fifth cohort to join our lively MBKU community. We are dedicated to student success and strive to create a collegial family-like environment to help our students thrive. 
Fall was busy with community service activities. The Class of 2020 volunteered at the Orange County Food Bank and extended random acts of kindness to local community members. Faculty and staff built bikes for Together We Rise, a non-profit organization for foster kids. Class of 2019 students and faculty built a house for a family in Mexico in October. We love our students' passion and commitment to caring for others.
Fall is also the season for ceremonies marking students' progress through the program. The White Coat Ceremony for the Class of 2019 marked their transition from classroom to clinical education. They began their clinical rotations in November with our amazing partners. We are forever grateful to the providers who have dedicated their time and talents in preparing a new generation of PAs. 
The Class of 2018 graduated in November. They are well prepared to enter the PA profession and we are proud of their accomplishments. Their future will be exciting and rewarding, especially with the strong partnerships with physicians in their clinical settings.
Fall also heralds the opening of the Family Medicine Clinic at Ketchum Health. Dr. Brandon Grove, PA faculty, and students are working together to provide compassionate, quality health care. We are excited to collaborate with our optometry and pharmacy colleagues as we care for our community.
We are energized in the School of PA Studies. Energized to teach future generations of PAs, energized to build strong partnerships with our colleagues and energized to care for our patients and community. 
---
College of Pharmacy
by Edward Fisher, PhD, RPh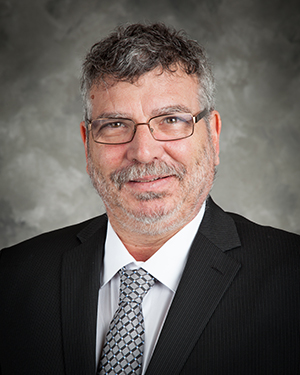 The summer of 2018 has been a very exciting time for the College of Pharmacy at Marshall B. Ketchum University. All the hard work of the faculty and staff at the College has paid off as in July we were awarded Candidate status by the Accreditation Council for Pharmacy Education. This status means the College of Pharmacy is as accredited as can be at this stage of our development. Graduates of a class designated as having Candidate status are assured of graduating from an accredited program. In addition to this exciting change, the College of Pharmacy was able to open the Pharmaceutical Sciences Research Laboratory at Ketchum Health.
In August, we welcomed our third class of student pharmacists. On Sept. 29, we had our third White Coat Ceremony, which was held off campus at Hope International University's Amphitheater. The ceremony was a great success, with students and family members enjoying themselves. 
On October 4 through the 7, many faculty and students attended the California Society of Health-System Pharmacist Seminar, the largest state pharmacy professional conference. Marshall B. Ketchum University's, College of Pharmacy awarded scholarships to 16 students to help facilitate their attendance. 
On October 13, we held our Annual Open House, and on October 26, we had our second interview day for prospective students in the class of 2023. 
The College of Pharmacy continues to grow by adding new faculty members in both the Departments of Pharmaceutical Sciences and Pharmacy Practice. Priyank Kumar, PhD, has joined the Department of Pharmaceutical Sciences and Kayvan Moussavi, PharmD, has joined the Department of Pharmacy Practice. We also have a new Assistant Dean of Students Services, Mr. Christopher Bell. Mr. Bell had previously served as the College of Pharmacy's Director of Admissions, with the merging of the Admissions and Student Affairs Departments, we are confident that he will continue to help our College grow and support our students in his new role.
---
The full Winter 2018 issue is available online. Read Now