A tale of two employees who work for snacks and lead the way.
At Ketchum Health, Marshall B. Ketchum University's state-of-the-art clinical and research facility in Anaheim Hills, among the many employees who embody the very best of MBKU's attributes are two Labrador Retrievers named Poncho and Leon. It's only natural that these are two of the most beloved figures at Ketchum Health.
They are skillful, hard-working, highly-trained professionals, and they serve as guide dogs for their employers, Wayne Heidle and Mitch Grogan.
Wayne is Director of Community Relations and a Technologist at Ketchum Health, and an Assistant Professor at SCCO. Mitch works with Wayne in the Kathryn T. McCarty Adaptive Technology Center as an Adaptive Technology Assistant. Among their responsibilities is helping individuals with very low vision familiarize themselves with and learn how to use devices that enable them to manage tasks such as reading and computer work. This includes phone apps, magnifying devices and even special glasses that "see" for the person. Both Wayne and Mitch count themselves lucky to help those with low vision recover some of the means by which they can function well in their lives. 
Cutting-Edge 'Technology' 
Yet as genuinely remarkable as much of the technology is, it pales in comparison to the "technology" of a living, trusted companion, extensively trained at great expense and crucial to the mobility and flexibility of those whom they guide. Poncho and Leon are marvels, Wayne and Mitch are able to depend on them without exception. "They learn over 51 different behaviors in training," explains Wayne. "They learn how to avoid distraction in different environments, how to stop at curbs and navigate obstructions, and even to pull me out of danger." 
"There is no comparison to using the white cane," adds Mitch. "Leon knows a number of different routes to different places. I just tell him where to go, and I follow. I just let the dog work."  
Guide dogs like Poncho and Leon are also beloved members of their owners' families. "He follows my wife around all evening, and at night, he patrols the house, going from door to door, figuring out which of my daughters' rooms he'll sleep in," says Mitch.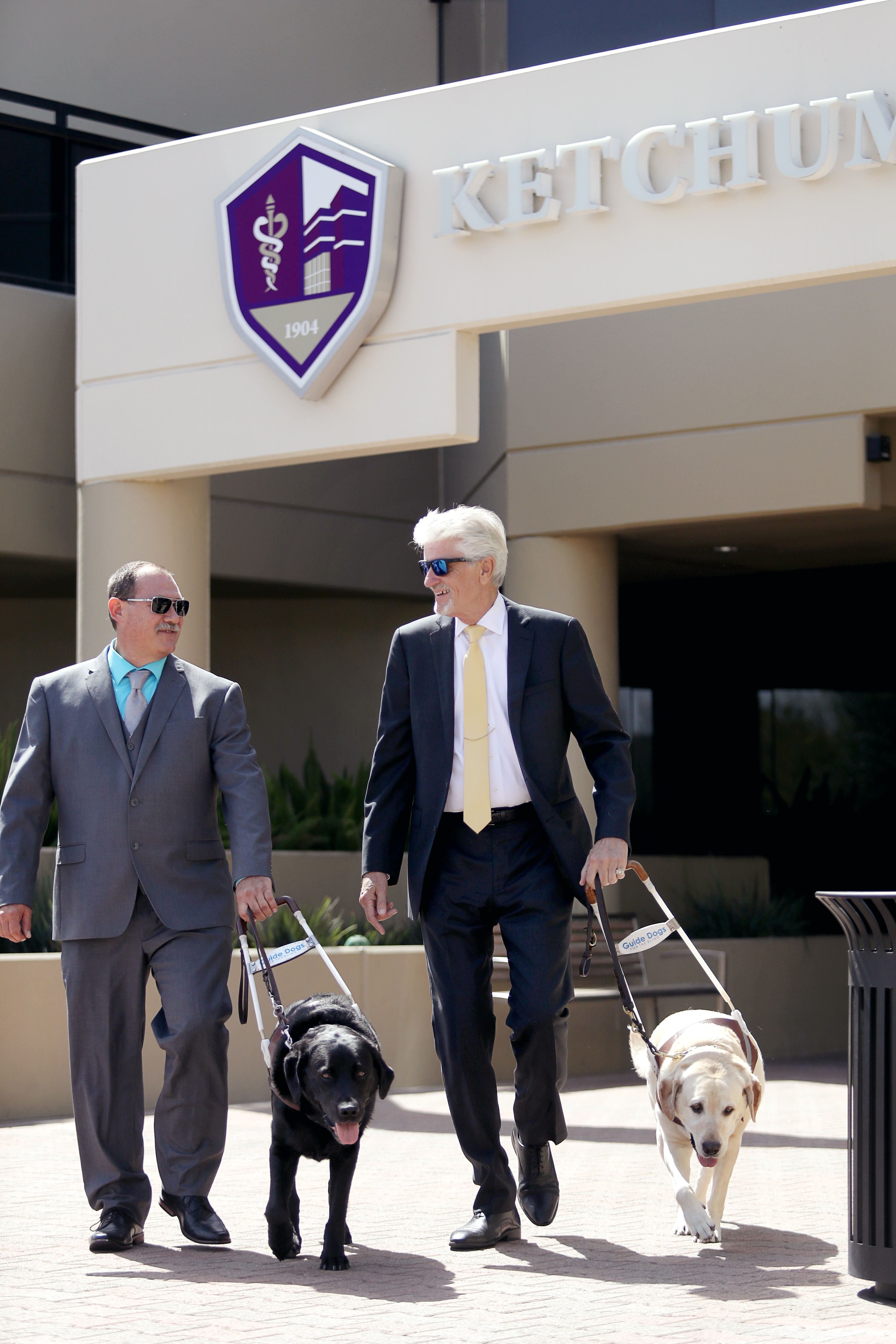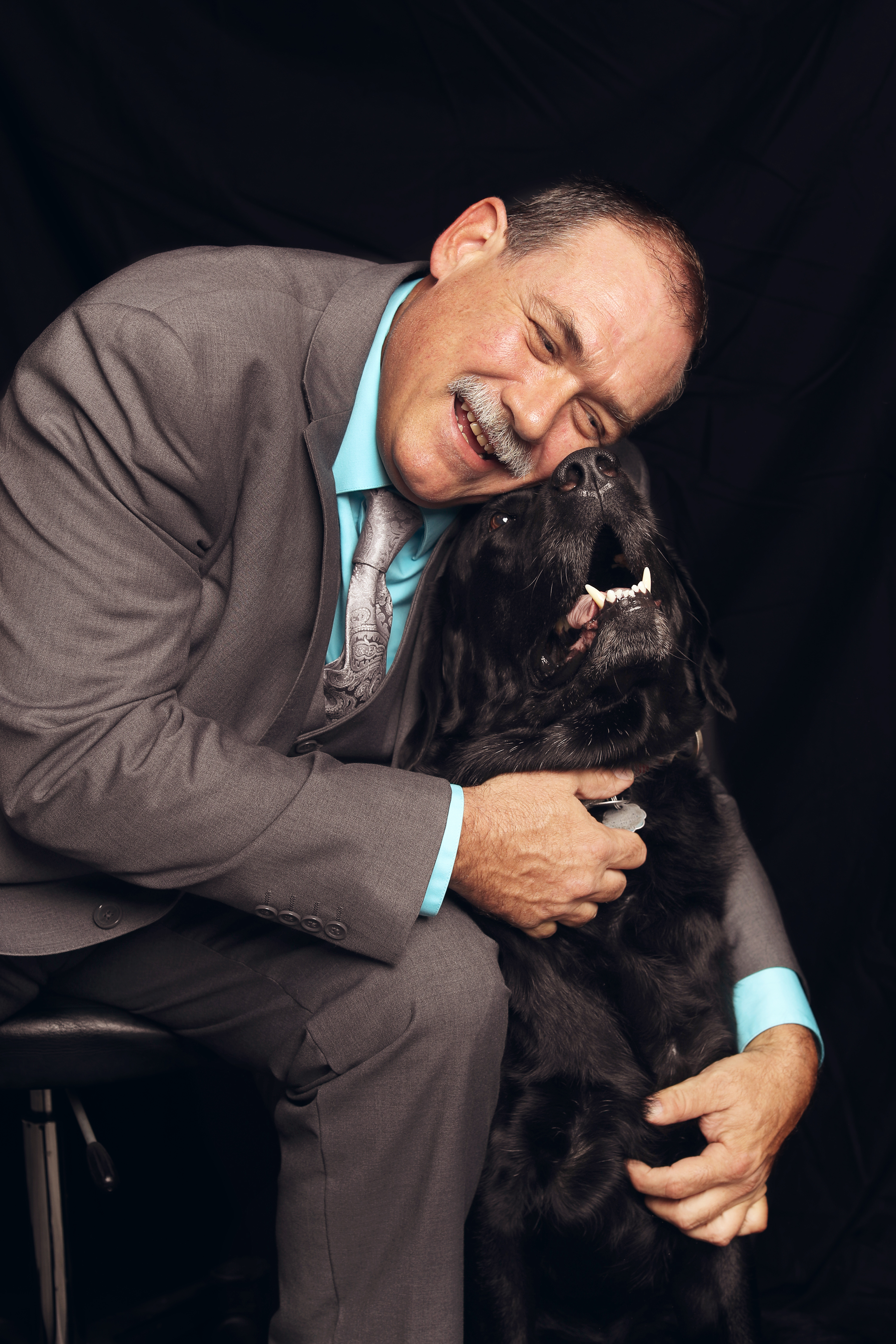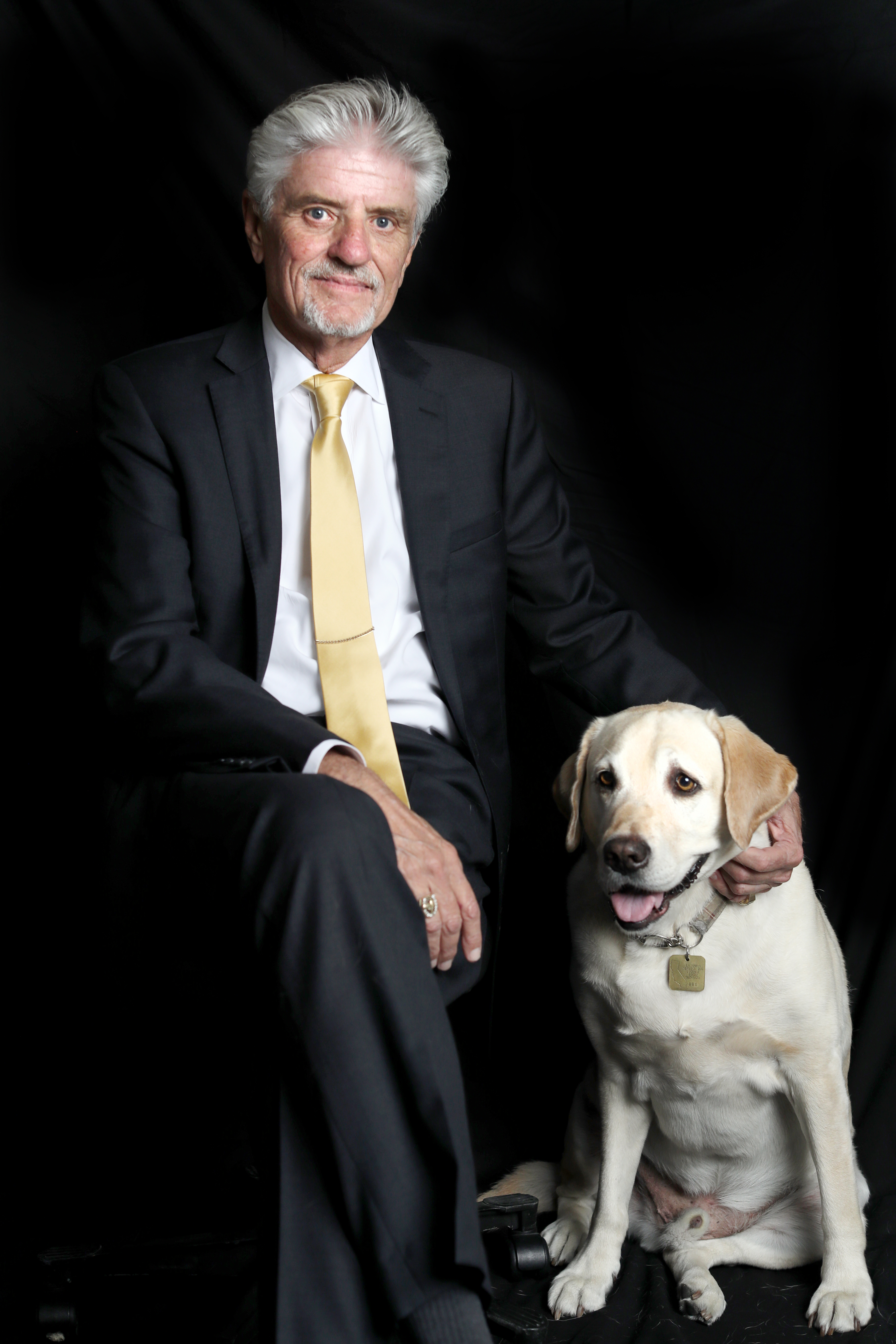 Highly Trained Professionals
While so-named emotional support animals get a lot of press for good reasons and bad, it's important to know that guide dogs are on an entirely different level. Poncho and Leon are quite literally highly trained professionals, with a head for hard work and a heart for friendship. "He's with me 24 hours a day, so he's a total companion," says Wayne. "You get him when he's 17 months old, and then he's with you all the time. Your kids aren't even with you as much as that!" 
---
If you would like find out more
about guide Dogs like Poncho and Leon, visit guidedogsofamerica.org.
---
The full Winter 2018 issue is available online. Read Now