One of the most memorable experiences of my first year was getting to meet my classmates that were in my lab group!
It is important to take breaks from studying to maintain sanity throughout your years in optometry school. While it may be tempting to want to sleep in between exams, proficiencies, and studying, you will want to take the time to know your classmates and have a little fun. Bonding with my lab group outside of the classroom setting made learning new skills during lab time so much more enjoyable. The activities we did helped me to know them all better and discover similar interests that I otherwise would never have found out! Below are a few things that some of my lab mates and I did that were a lot of fun. I encourage you to try some out! J
Go hiking at a state park or trail
Southern California has several hiking trails anywhere from state and regional parks to walking trails along the beach! My lab group and I went to Carbon Canyon Regional Park that is attached to Chino Hills State Park in Brea! The trails there were relatively flat and well shaded. There is also Craig Regional Park that is closer to campus, but those trails are pretty hilly. Both parks have other options for things-to-do such as volleyball nets, tennis courts, and basketball hoops! My favorite beach to walk along is Laguna. They have a paved walkway at the end of the beach that leads to some incredible views!
Post-proficiency happy hour
After our proficiencies, my lab group would sometimes go get happy hour drinks to celebrate a job well-done. Downtown Fullerton has several options for drinks at a reasonable price. Hopscotch is my favorite and has a very "chill" vibe. Tempo Urban Kitchen is closer to campus and they have lots of unique margarita drinks and taco flavors!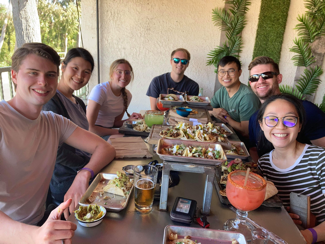 Game night/potluck
My lab group never got around to doing a game night, but I think it would be a really fun option if you don't want to go out! Everyone could bring a food dish and their favorite board game to play. I would bring Clue!
Escape room
The escape room was a great way to use our brains for something other than optometry! Although this was a more expensive option, I found it to be a helpful way to build teamwork and problem solve with my peers. There are several escape rooms in the Fullerton and Anaheim area! We went to Escape Room Era in Anaheim and they did a great job.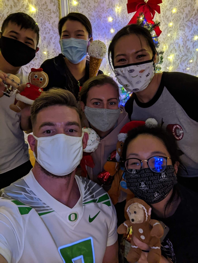 I hope you enjoy your first year and I wish you luck!