I hope you're excited to make your own memories here at MBKU. It will all go by so fast, so remember to breathe, step out of the library once in a while, and have some fun! With all that being said, here are my favorite memories of first year.
White Coat Ceremony
This is the moment. Everybody's still a little shy since we're just getting to know each other but we're all excited, and you can't help but feel proud for everybody as they go up to receive their white coat, one by one. When it was time for me to receive my coat, it felt surreal. However, the moment that I felt the most emotional was when we all recited the oath together. That's the first time that it hit me that this was real and the journey to receiving a doctorate had just begun.
Western Regional Conference
This was the first conference I was able to attend my first year, and it was an amazing experience! The conference was held at Berkeley, so I was able to explore the beautiful campus, and also NorCal. During the conference, there were great, prominent, speakers from the field of optometry, whom I learned so much from. In addition, it was fun to meet other students from Western University and UC Berkeley. I highly recommend attending a conference at least once in your first year. Next year, SCCO will host the next Western Regional Conference, so there's no excuse not to attend. If you're able to travel, next year's American Academy of Optometry Meeting will be held in Orlando, Florida and American Optometric Association's Optometry's Meeting will be held in Washington, DC.
Post-Finals Celebrations
Following each quarter, it's a tradition for our class to celebrate and let loose. After fall quarter, a lot of us went to Las Vegas. It's only a four-hour drive and it's worth it to go, just for the massive buffets in Vegas. After winter quarter, we celebrated in downtown LA. This was one of my favorites since I'd never been to downtown LA. We all mobbed Wurstküche for delicious hot dogs and fries. We also stopped by Little Tokyo and Arts District for some sightseeing. After spring quarter, we celebrated at Huntington Beach with a bonfire. We stayed until closing, huddled around the fire making s'mores and reminiscing over the crazy year we'd had.
Lab Practices
Late-night practices in the lab were both one of my favorite things, but also one of my least favorite things about school. On the one hand, it can be incredibly frustrating to learn these new skills. The amount of time you spend in lab practicing is probably going to be more time than you spend studying for any other class. Despite that, you get a lot closer to your classmates during these practices. You get to know your classmates' eyes very well, and everybody struggles together and helps each other out. It really builds a spirit of camaraderie that makes everything so much more bearable.
End-of-the-Year Banquet
At the end of our crazy whirlwind year, our awesome class board held an end-of-the-year banquet on a yacht in Newport Beach. We all got awarded cute superlatives (I got "Meme Queen") and we took a lot of photos, with everybody dressed to the nines. It was the perfect night to celebrate each other's successes. You don't get through health professional school alone. Chances are, the biggest support system will be your class. They're the ones who are going through the exact same experience and will be there during both the highs and lows.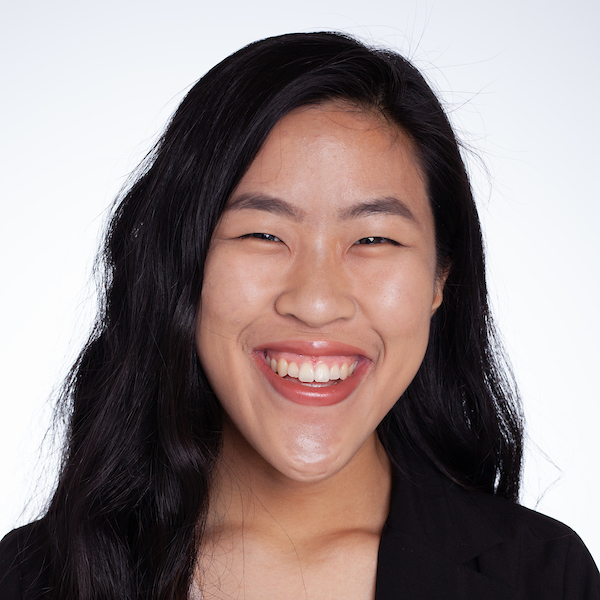 Carmian (Lanie) Buiquy
Southern California College of Optometry, Class of 2022
Optometric Intern