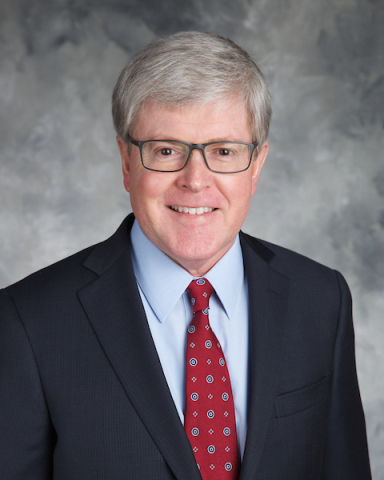 Earlier this year, many Ketchum Magazine readers received the Marshall B. Ketchum University 2015-16 Annual Report. In that report I outlined the fiscal health of Ketchum University and highlighted some of the accomplishments over the previous fiscal year, including the landmark gift made by Dr. Warren Harvard Low, '52.
Today, even as we settle into our new clinical home at Ketchum Health in Anaheim Hills, we are renovating the former clinical facility at our flagship campus in Fullerton, and we need your help. I urge you to consider supporting a capital initiative in our new Health Professions Building. Gifts made all at once or pledged over time to fund capital initiatives ensure that we can continue offering our students spaces that support a stateof- the-art didactic and clinical education.
I close by thanking all alumni, faculty, staff, the Ketchum Board of Trustees and University friends for supporting the vision to create a truly unique institution that has already established itself as a national leader in interprofessional education.
To learn more about supporting the Ketchum University ACHIEVING 20|20 Campaign, please call 714.463.7550, email advancement@ketchum.edu.