A message from University President Kevin L. Alexander, OD, PhD
---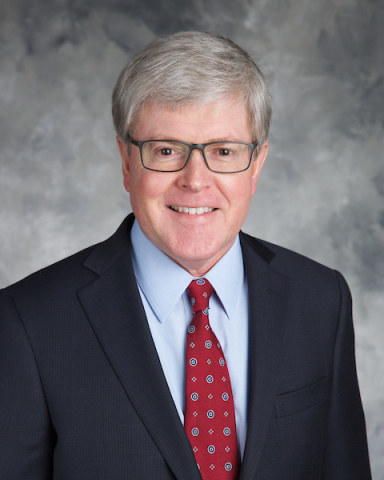 When I took the helm of the Southern California College of Optometry in 2009, I was motivated to take the single-discipline, independent college to new heights.
Drawing from my experience as a pilot, I expressed in my inaugural address what I saw as CAVU conditions for the century-old optometric institution, meaning Ceiling And Visibility Unlimited. CAVU represents the ideal conditions for flight, no clouds and clear for as far as the eye can see. Pilots love CAVU conditions because there are no limitations — no storms, no ice and no turbulence. The only limits to reaching a destination are those imposed by the pilot and his machine.
In 2009, the college took advantage of the CAVU conditions that lay before it. At my direction, a series of campus visioning summits were held to imagine the future of a new type of institution — a university that would house complementary disciplines and embrace the growing needs for collaborative care education. Optometry would retain SCCO as its flagship enterprise — its students, faculty, residents and alumni continuing a century-old tradition of optometric education and care. Optometry was joined by our inaugural class of PA students in 2014, and I am excited to share that Marshall B. Ketchum University College of Pharmacy's Doctor of Pharmacy program has been granted Precandidate status by the Accreditation Council for Pharmacy Education. We welcomed the inaugural class of pharmacy students to campus this August.
With the addition of two new programs, our newest center, Ketchum Health (located in Anaheim), enables the university to expand its reach into a new Orange County community to deliver a health care center dedicated to the practice of interprofessional patient care. As we adjust our model to reflect the changing requirements of a health care landscape that is becoming critically focused on costs and access, Ketchum Health will be the public-facing care facility that enables our optometry, PA and pharmacy students to engage in meaningful coordinated care conversations with one another in an environment focused on the patient experience.
On campus in Fullerton, a new health professions academic center will complete the expansion, adding a flipped-classroom suite, a new student lounge and a simulation center as well as a whole host of practice exam and training rooms. Adding breadth to our work in health care education, the expansion enhances and upholds the essence of a Ketchum University education — one of academic learning, exceptional clinical training, collaboration and caring for people.
I encourage you to engage in a private tour of Ketchum Health and learn more about our planned Fullerton renovations. Speak with me or our University Advancement officers about how you can help. Your interests are represented at our institution. Reach out to learn more about how to give directly to Ketchum University. Outright, endowed, pledged and legacy gifts made through your will and trust all make a tremendous difference in the life of the institution. Help us remain among the leaders in interprofessional health care education; contact us at advancement@ketchum.edu.
Warm Regards,
Kevin L. Alexander, OD, PhD
President