The MBKU Distinguished Alumni Award recognizes alumni who have achieved professional prominence in their field and are engaged in the community furthering the goals of MBKU and their profession. MBKU is proud to announce the 2021 Distinguished Alumni and Distinguished Young Alumni Honorees:
Distinguished Alumni
Gary Asano, OD, '78
Michael Sellers, OD, '78
Distinguished Young Alumni
Hannah Cho, OD, '12
Timothy Harkins, PA-C, '18
Miriam Morkos, PharmD, '20
Gary Asano, OD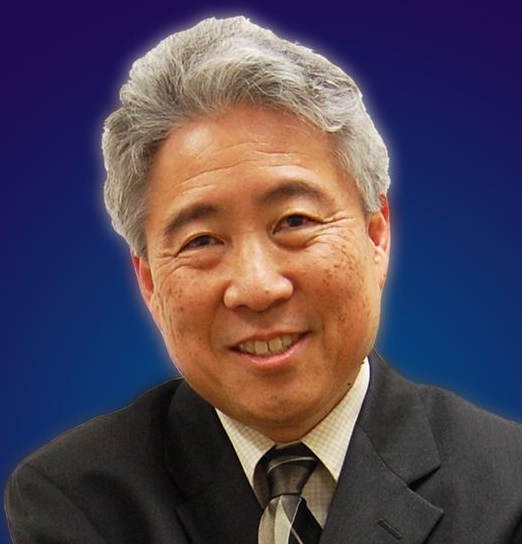 Gary Asano, OD, graduated from Southern California College of Optometry in 1978 with a desire to specialize in serving Low Vision patients. He went on to become a tireless advocate for these patients, an acknowledged expert in the specialty, and a respected lecturer and educator. A longtime member of the American Optometric Association, the California Optometric Association, and numerous other professional groups, Dr. Asano was awarded the AOA Vision Rehabilitation Committee-Jerry Davidoff Memorial Low Vision Care Service Award in June 2019 and the Envision Ocular LV Award in August 2018. One of Dr. Asano's most important contributions to the profession of optometry is his founding of the Low Vision Rehabilitation Section in California (LVRS), an enormous undertaking that required approval by the COA House of Delegates. Dr. Asano has over 25 years of private practice experience, in addition to teaching at SCCO, numerous professional conferences, publications, research, and lectures. Dr. Asano has been an annual benefactor to SCCO and the Low Vision program for over 29 years.
Michael Sellers, OD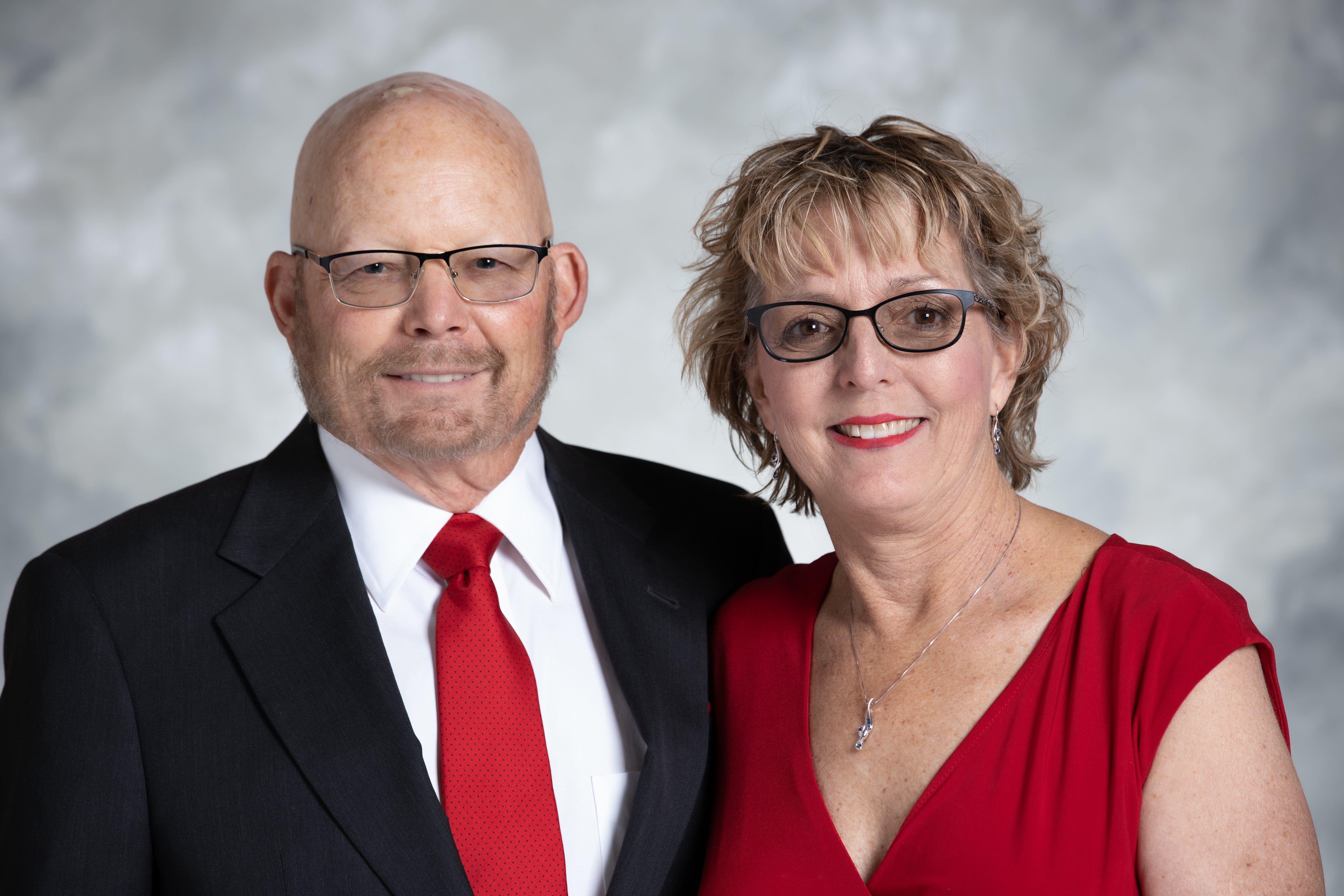 Michael Sellers, OD, graduated from Southern California College of Optometry in 1978 and began his professional career at El Rio Neighborhood Health Center, providing vision care to the underserved community in Tucson, AZ. In 1982, he opened his private practice, Advanced Vision Care, and operated in Tucson for 36 years, establishing a reputation for delivering complete vision services with caring expertise. Dr. Sellers has also been an active advocate for the profession of optometry, as a member of the American Optometric Association since 1978 and the Arizona Optometric Society since 1979. Dr. Sellers also serves as a member of the Advancement Committee of the MBKU Board of Trustees.
Along with his many years as a skillful optometrist, Dr. Sellers' career is distinguished by his great devotion to philanthropy, and his gratitude and love for SCCO meant that his alma mater was often a recipient of his generosity. As a former Chairman of the Board for Arizona VSP, Dr. Sellers was instrumental in facilitating a gift of $150,000 to establish the SCCO VSP Global Arizona Scholarship Endowment. This scholarship has supported many SCCO students over the years and will continue to do so in perpetuity.
In 2020, Dr. Sellers and his wife Elizabeth Sellers pledged $1,000,000 to SCCO, the largest gift from a living alumnus in SCCO's history. This transformational gift will support a named endowment, SCCO recruitment scholarships, and provide resources for the upcoming remodel of the Basic & Clinical Sciences building at the Fullerton campus.
Hannah Cho, OD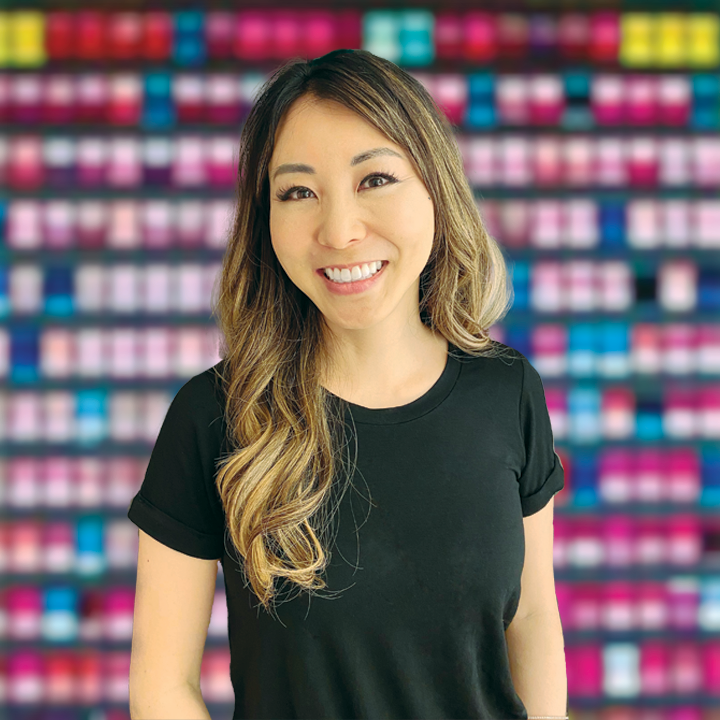 Hannah Cho, OD, is being recognized as Southern California College of Optometry's Distinguished Young Alumnus. Dr. Cho graduated from SCCO in 2012 and opened her first practice For Love of Eyes (FLOE) Optometry in Irvine, CA. In a saturated market, Dr. Cho's FLOE Optometry leveraged patient-focused care with innovative marketing and customer-retention strategies to become a highly-rated practice immediately, expanding to two additional locations in Orange County.
Dr. Cho has remained committed to helping others, establishing FLOE Optometry Charity within her practice as a means of providing vision care to low-income individuals, partnering with local organizations in Mexico to donate free exams, glasses, and other vision services, and opening her practice as an externship site for optometry students to gain valuable clinical experience. For these efforts among others, Dr. Cho was a recipient of EssilorLuxottica's Difference Makers award for her philanthropy and contributions to optometry in 2019, and in that same year, she received the 2019 Game Changer award from Eyecare Business Magazine.
Timothy Harkins, PA-C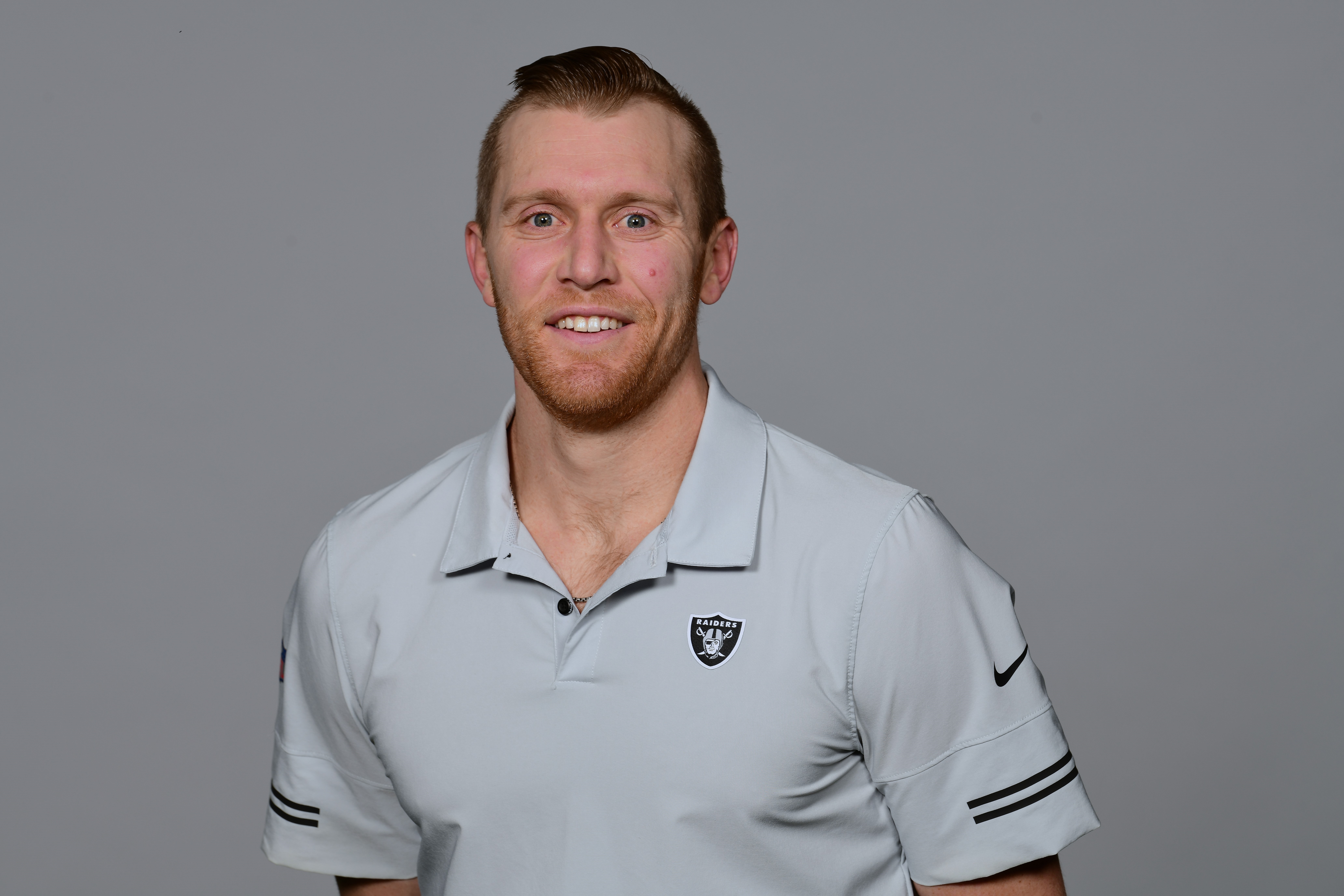 Timothy Harkins, PA-C s being recognized as an MBKU Distinguished Young Alumnus. He graduated in 2018 from MBKU's School of Physician Assistant Studies, and after stints in Emergency Room care and Urgent Care, took advantage of his background in the area of sports medicine to secure a position as Team PA and Athletic Trainer for the NFL's Las Vegas Raiders football team. In this role, PA Harkins is responsible for providing exceptional medical care in an interprofessional environment, working with team dieticians, athletic trainers, physicians, and other health care professionals. PA Harkins was hired by the Las Vegas Raiders just before the COVID-19 pandemic, so his role expanded to become lead COVID-19 medical provider for the entire Raiders organization, including administrative, public relations, and medical staff. PA Harkins stays connected with MBKU through his work as a PA mentor and tutor to students, lending his time and expertise to help them meet their educational goals.
Miriam Morkos, PharmD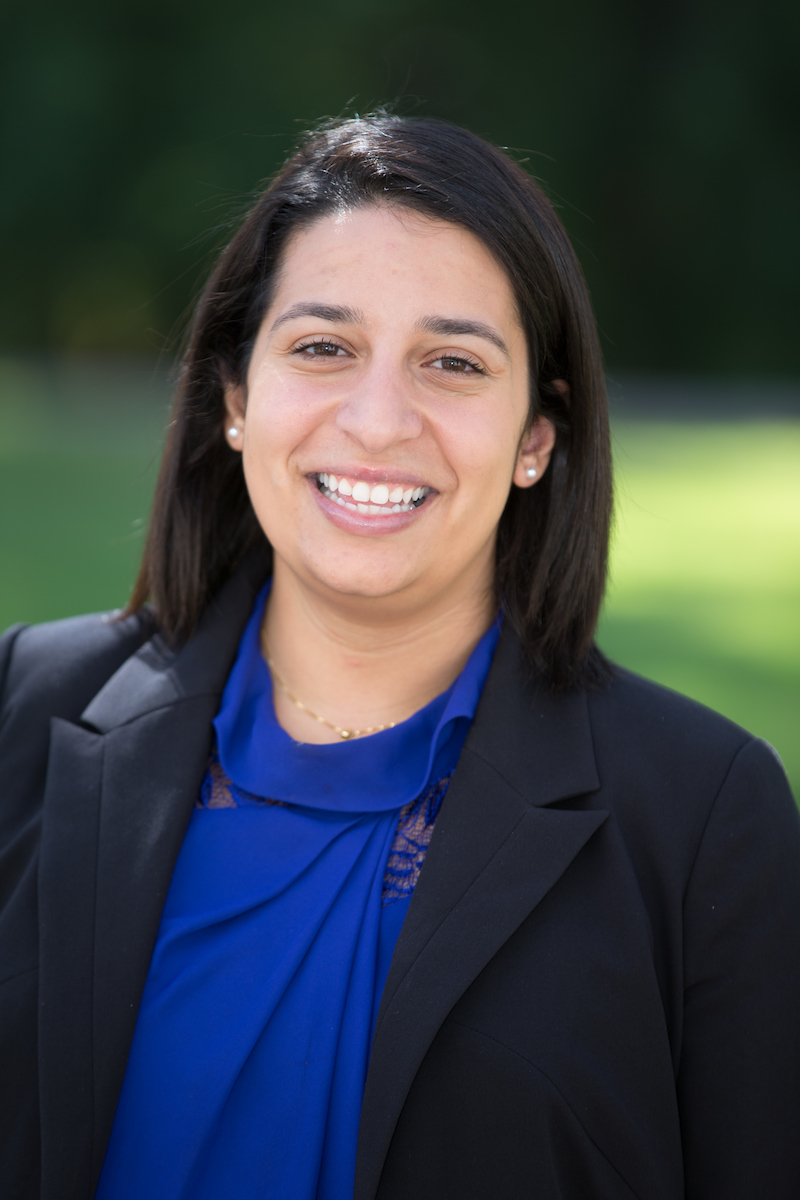 Miriam Morkos, PharmD, She graduated in 2020 from MBKU's College of Pharmacy, and she was an integral member of the COP's inaugural class. While a student in the COP, Dr. Morkos distinguished herself as a sterling example of leadership, volunteerism, and scholarly dedication. Upon beginning her PGY1 residency program at Desert Valley Hospital in California after graduation, Dr. Morkos returned to MBKU to help pioneer the development of the MBKU COP Residency Teaching Certificate program, adding faculty educator to her resume. Having just begun a PGY2 Residency program at the University of Southern California, Dr. Morkos is already actively contributing to the profession of pharmacy early in her career. She is the President-elect of the Orange County California Society of Health Systems Pharmacists, and the President-elect of the Middle Eastern Pharmacists Association.
Past Distinguished Alumni Recipients
2019    Carl Boeck, OD, '79
2019    Elizabeth Bergman, PA-C, '16 (Distinguished Young Alumni)
2019    Brian Park, OD, '14 (Distinguished Young Alumni)
2018    Joshua Terry, OD, '07
2016     Mitchell T. Munson, O.D., '86
2014    Abie R. Chadderdon, O.D., '81
2013    Barton M. Pedersen, O.D., '63
2012    Dawn M. Miller, O.D., '83
2011    Bill Simons, O.D., '82
2010    Philip B. Smith, O.D., '68
2009    Wiley F. Curtis, O.D., '82
2008    Gene D. Calkins, O.D., J.D., '68
2007    Donald E. Jarnagin, O.D., '70*
2006    David T. Wakabayashi, O.D., '70
2005    Mark M. Morris, O.D., '63*
2004    Wayne W. Hoeft, O.D., '59
2003    James L. Cox, O.D., '67
2002    Duane A. deCroupet, O.D., '70
2001    Tony Carnevali, O.D., '75
2000    Rodger T. Kame, O.D., '62*
1999    Hershel B. Welton, O.D., '64
1998    Robert L. Gordon, O.D., '71
1997    Akio Kanai, O.D., '72
1996    Warren Harvard Low, O.D., '52*
1995    Renald J. Anelle, O.D., '65
1994    Richard H. Kendall, O.D., '51*
1993    Lynn Caffrey Gabriel, O.D., '78
1992    Robert L. Severtson, O.D., '51*
1991    L. Earl James, O.D., '48*
1990    J. Davis Armistead, O.D., '48*
1989    James R. Gregg, O.D., '48*
1988    Arthur C. Heinsen, O.D., '48*
1987    Robert F. Kettenhofen, O.D., '46*
1986    Paul C. Barr, O.D., '48*
1985    O. Doyle Dannenberg, O.D., '48*
1984    Harold R. Lutes, O.D., '38*
1983    Homer H. Hendrickson, O.D., '38*
1980    Leslie W. Scown, O.D., '21*
1979    Louis H. Jaques Sr., O.D., '11*
NOTE: No award was given in 1981 or 1982
*Deceased