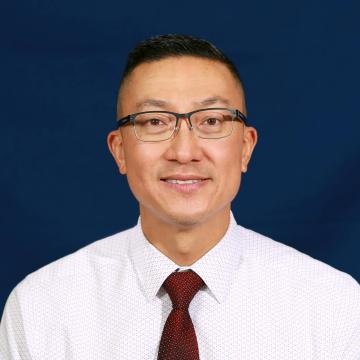 Brian S. Kawasaki, OD, MBA, FAAO
Deputy Chief, Optometry Service, VA Southern Nevada Healthcare System
Education
BS, University of San Francisco
OD, SCCO
MBA, California State University, San Marcos
Residency in Primary Care Optometry, San Francisco VA Medical Center
Biography
Dr. Kawasaki received his Bachelor of Science degree in Applied Science and Business from the University of San Francisco in 1996 and Doctor of Optometry degree from the Southern California College of Optometry in 2000. He completed a residency in Primary Care Optometry at the San Francisco VA Medical Center in 2001. In 2007, Dr. Kawasaki received a Masters degree in Business Administration from the California State University San Marcos.
Dr. Kawasaki is currently the Deputy Chief of the Optometry Service at VA Southern Nevada Healthcare System and Assistant Professor at the Southern California College of Optometry. Prior to this, he served as a Staff Optometrist with the VA San Diego Healthcare System. Dr. Kawasaki also concurrently served as an optometrist in the U.S. Army Reserve Medical Service Corps from 2002-2010.
Dr. Kawasaki is a Fellow of the American Academy of Optometry and a previous Chair of the Academy's Lectures and Workshops Committee. He is currently a member of the Council on Optometric Practitioner Education (COPE) Governing Committee.