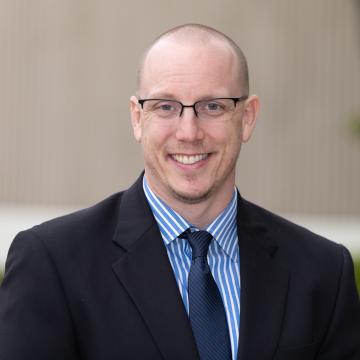 Christopher Bell, MEd, MBA
COP
Assistant Dean of Student Services
Education
BS, University of Arizona
MEd, Northern Arizona University
MBA, Grand Canyon University
 
Biography
Christopher Bell joined Marshall B. Ketchum University's College of Pharmacy in 2015. He is responsible for managing admissions and student services for the College of Pharmacy.   
With more than 12 years of experience working in admissions offices across various universities and programs, Christopher has helped thousands of students matriculate into both undergraduate and graduate programs that serve to prepare them for fantastic careers. Previous to joining MBKU, Christopher served as the Assistant Director of Recruitment at Keck Graduate Institute in Claremont, CA (Member of the Claremont Colleges). He spent the majority of his time working with students that were interested in pursuing a career in the medical field or working in the lucrative and dynamic life sciences industry.
Christopher earned his BS in Business Finance from The University of Arizona. Since then, he has earned his MBA and MEd from Grand Canyon University and Northern Arizona University, respectively. Christopher is passionate about assisting students to find programs that fit their career goals and helping them achieve their potential.