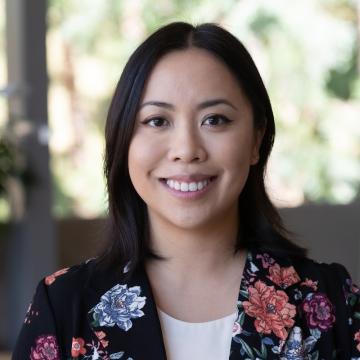 Edna Alfaro
MBKU
Digital Marketing Manager
Biography
Edna joined Marshall B. Ketchum University in 2017 as a Graphic Designer and her tenure included heading print and digital creative efforts, managing vendor relations and redesigning the University Brand Guidelines. 
Her background in design and project management facilitated the transition to her current role as Digital Marketing Manager. Since 2018, she has assisted with the website redesign and now manages the website along with social media. She is the primary liaison for all matters related to the website, social media and digital marketing.
Off-duty, Edna enjoys geeking out over NPR, cult movies and music. She currently lives in Orange, CA with her boyfriend and three cats, Kit Kat, Jelly Bean and Marshmellow (aptly named the Android kitties).