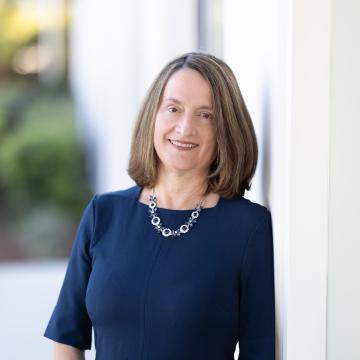 Heidi Wagner, OD, MPH, FAAO
Education
BS, The Ohio State University
OD, The Ohio State University
MPH, University of Massachusetts at Amherst
Health Information Systems Graduate Certificate, The George Washington University
Biography
Heidi Wagner received her Doctor of Optometry degree from the Ohio State University and her Master of Public Health degree from the University of Massachusetts at Amherst.
She is a Professor of Optometry at Southern California College of Optometry at Marshall B. Ketchum University. Previously she was a Professor of Clinical Optometry at the Ohio State University where she served as the Director of Extern Programs with teaching responsibilities and patient care in the College of Optometry's contact lens curriculum and the Wilce Student Health Center. Prior to that, she was a Professor of Optometry at Nova Southeastern University where she served the College as Department Chair with didactic and clinical teaching responsibilities emphasizing cornea and contact lenses.
Dr. Wagner's research focused on determining whether youth is an independent risk factor for contact lens complications, and has since expanded toward understanding risk factors associated with adverse contact lens events in both children and adults to promote healthy contact lens wear for all ages. Earlier in her career she served as the Principal Investigator for the Nova Participating Clinic of the Collaborative Longitudinal Evaluation of Keratoconus Study where she was introduced to collaborative research.
Dr. Wagner is a Diplomate in the Cornea, Contact Lenses & Refractive Technologies Section of the American Academy of Optometry as well as a Distinguished Practitioner and Fellow in the National Academies of Practice.