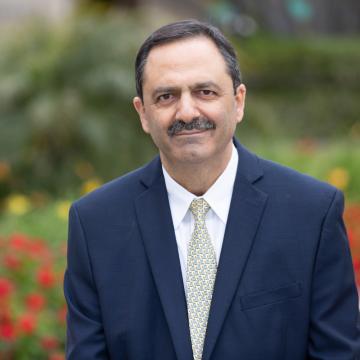 Javad Tafreshi, PharmD, BCPS, BCCP, FAHA, APh
COP
Executive Associate Dean of Academic Affairs
Education
PharmD, University of Southern California
Biography
Dr. Tafreshi received his Doctor of Pharmacy degree from the University of Southern California in 1992. He completed a PGY1 Pharmacy Practice Residency in Tucson, Arizona and a PGY2 Specialty Cardiology Pharmacy Residency in Iowa City, Iowa. Prior to joining MBKU, he was the Director of PGY2 Cardiology Pharmacy Residency Program and Chair of the Department of Pharmacy Practice at Loma Linda University School of Pharmacy. Prior to that, he was a faculty member at Midwestern University College of Pharmacy-Glendale, where he received tenure and promotion to the ranks of Associate Professor and Professor, and at the University of Louisiana at Monroe, where he started as an Assistant Professor in 1997. 
In 2001, he established the first ASHP-accredited PGY2 Cardiology Pharmacy Residency Program in the nation.
Dr. Tafreshi is a Fellow of the American Heart Association (AHA) and serves as a reviewer for AHA continuing education programs.