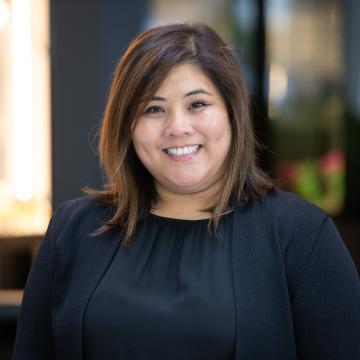 Kristine
Huang
,
OD, MPH, FAAO
UECKH
Doctor of Optometry
Education
BS, UC San Diego
OD, State University of New York
MPH, UCLA
Residency in Vision Therapy and Rehabilitation, SUNY
Biography
Dr. Kristine Huang is an Associate Professor at the Southern California College of Optometry (SCCO) at Marshall B Ketchum University. Dr. Huang received her Doctor of Optometry degree from the State University of New York, State College of Optometry, where she also completed a residency in Vision Therapy and Rehabilitation. She also received her Master of Public Health degree from the University of California, Los Angeles.
In addition to teaching in the classroom, Dr. Huang does clinical teaching of optometric interns in the Pediatric Vision and Vision Therapy Services and works with the residents in the Acquired Brain Injury Service. Dr. Huang is a Fellow of the American Academy of Optometry and a member of the College of Optometrists in Vision Development and the Neuro-Optometric Rehabilitation Association. Dr. Huang also conducts clinical research related to pediatric vision as well as acquired brain injury, serving as a clinical investigator in several NEI supported studies. She is also a Clinical Director for Special Olympics Southern California Opening Eyes.