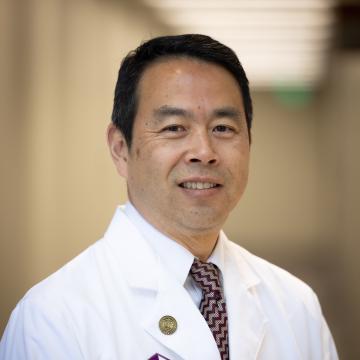 Mark H. Sawamura, OD, FAAO
UECKH
Chief, Jarnagin Center for Primary Eye Care and Ocular Disease
Education
BS, University of California, Riverside
OD, SCCO
Residency in Primary Care Optometry, The Eye Institute, Philadelphia, PA
Biography
Dr. Mark Sawamura is currently an Associate Professor with Tenure at the Southern California College of Optometry. He is a 1991 graduate of the Southern California College of Optometry and returned to teach at his alma mater following a post-graduate residency at the Pennsylvania College of Optometry / Hahnemann University. He joined the faculty of the Southern California College of Optometry in 1993. 
Dr. Sawamura serves as the Chief of the Jarnagin Center for Primary Eye Care and Chief of Ocular Disease at the University Eye Center at Ketchum Health as well as attending faculty in the Special Testing Service. He teaches the neuro-ophthalmic disease track at the College as well as advanced ophthalmic procedures, application of lasers in ophthalmic practice and ocular disease courses. He has presented multiple lectures up to the national level in the area of ocular disease management and has been involved in many therapeutics courses for California, Hawaii, and Washington. 
Dr. Sawamura currently is a Fellow of the American Academy of Optometry, Oral Examination Chair for the Diplomate in Neuro-ophthalmic Disease, Webmaster for the Disease Section of the AAO, Committee member of the National Board of Examiners in Optometry, Past Chairman of the ASCO SIG on Optometric Informatics, and has authored TPA guides for California Optometrists. He authors medical abstracts for the Optometry Journal and was recently President of the Faculty Council at SCCO.