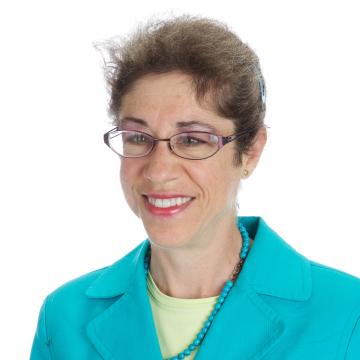 Pauline F. Ilsen, OD
Externship & Residency Coordinator, West Los Angeles VA Health Care Center
Education
BS, SCCO
OD, SCCO
Residency in Hospital-Based Optometry/Geriatrics, West Los Angeles VA Medical Center
Biography
Dr. Ilsen graduated summa cum laude from the Southern California College of Optometry in 1988 and completed a residency in geriatric/hospital-based optometry at the West Los Angeles VA Medical Center in 1989. After working at a healthcare clinic for senior citizens in the private sector, she returned to the VA as an Attending Optometrist and joined SCCO's faculty in 1991. She is currently an Associate Professor with the College of Optometry. She is the Assistant Chief of Optometry at the West LA VA Healthcare Center and serves as the Program Coordinator for both the optometric intern and residency training programs at that facility. She supervises fourth-year optometry interns and optometry residents in clinical patient care activities.
Dr. Ilsen is a fellow of the American Academy of Optometry and a member of the California and American Optometric Association. She serves the National Board of Examiners in Optometry as a Council Member for the Advanced Competence in Medical Optometry (ACMO) examination.
Her interests include laboratory testing & diagnostic imaging, ophthalmic manifestations of systemic disease, neuro-optometry, and orbital disease. Dr. Ilsen lectures at the Greater Los Angeles VA Clinical Seminars (Grand Rounds) program on the topics of laboratory testing and radiology, neuro-optometry, optical coherence tomography, ocular ultrasonography, ocular prosthetics, congenital & hereditary ocular anomalies, and orbital disease. She has been a co-author on over 25 articles published in optometric journals and on over 40 poster presentations at meetings of the American Academy of Optometry, American Optometric Association, International Academy of Optometry, and Southeastern Congress of Optometry.