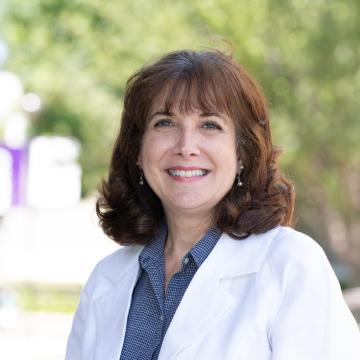 Susan Marder, MSN, ANP-C
Education
BS, Mount St. Mary's University
MSN, University of San Diego
ANP-C, Adult Nurse Practitioner Certified
Biography
Susan Marder is an assistant professor at MBKU's School of Physician Assistant Studies, instructing in the clinical medicine and skills courses that comprise the didactic phase of PA education.   
Susan graduated from Mount St. Mary's University, Los Angeles, CA with a Bachelor's degree in nursing in 1980.  Clinical work experience as an RN includes step-down critical care, telemetry, post-anesthesia recovery, medical/surgical and post-partum units, as well as cardiac rehabilitation and home health care.
She earned a Master's degree in nursing and became a board-certified adult nurse practitioner in 2007 through the University of San Diego.  Cardiology, internal medicine and the adult/geriatric patient are the practice areas of expertise. 
Susan has been certified as an American Heart Association instructor for over 30 years, providing CPR training and various advanced cardiac life support courses for lay people and medical professionals. She has been a faculty member and program director for Loma Linda University's Life Support Education department, adjunct faculty for Victor Valley College's respiratory therapist program and owner/director/instructor for her own medical education company.
Susan is a current member of the American Association of Nurse Practitioners, the California Association of Nurse Practitioners, the California Association of Physician Assistants and the Physician Assistant Education Association.