Residency Program in Primary Care/Ocular Disease
Albuquerque Indian Health Center (Albuquerque, NM)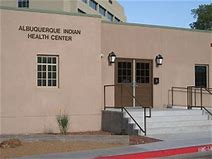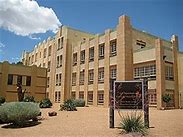 Established: 2019
Positions: 1
Albuquerque Indian Health Center
Department of Optometry
801 Vassar Dr. NE, Albuquerque, NM 87106
505-248-4003, christopher.cordes@ihs.gov
Program Faculty
Residency Coordinator: Christopher C. Cordes, O.D., F.A.A.O.
505-248-4036, christopher.cordes@ihs.gov
Attending
Dr. Kerry Hile, OD
Dr. Anthony Stout, OD
Mission Statement
The mission of the residency program is to provide postdoctoral optometric practitioners (residents) the opportunity to elevate their competency by honing in on their clinical skills and enriching their knowledge through directly managing challenging and complex primary eye care and ocular disease cases in a multi-disciplinary health center setting.  The resident will be immersed in fostering an appreciation for the culture of the Native American people and deliver compassionate and dedicated care to this unique patient population.   The resident will achieve advanced competencies through a combination of serving the Native American patient base, didactic activities, and scholarship.
Program Goals
Residents will acquire, refine and apply advanced clinical skills.
Residents will appreciate scholarly activity and its beneficial impact on one's ability to provide patient and public health services.
Residents will effectively integrate their delivery of eye care with other healthcare disciplines, programs and levels of providers.
Residents will acquire and apply cultural, community and individual patient sensitivities to maximize patient care outcomes and success of public health programs.
Residents will acquire knowledge, skills and resources enabling them to secure post-residency employment in a clinical, educational, research or administrative position.
Objectives
1.1  Residents will participate in Department competency training and certification in operating clinical equipment as well as performing, ordering and/or interpreting clinical tests, including medical laboratory tests and imaging services. They will also participate successfully in the Health center Competencies Program. Residents will also demonstrate competencies by passing state and national board written, oral and clinical exams.
1.2  In their first month, residents will submit to the Faculty a personal goals list of areas in which they are especially interested in advancing and capabilities which they feel a particular need for improvement. They and the Faculty will orchestrate a plan and accomplish these goals.
1.3  Residents will provide direct patient care to over 1,200 patients. The Residency Coordinator, with consideration of each resident's strengths, weaknesses and interests, will tailor the resident's clinical schedule and patient exposure to the resident's maximum benefit. Residents will primarily work in their own exam room. Along with their own scheduled patients, they will be the first provider for urgent walk-ins and for unscheduled referrals and consult requests from other departments. They may also provide care at patient home visits. As directed by the Residency Coordinator, residents will respond during non-clinic hours to health center staff requests for telephone and in-person patient consultation, diagnosis and treatment.
1.4  Residents will participate in eye health screening programs for a variety of community groups such as pre-school children, primary and secondary school children, special needs children, public safety staff (firefighters, police, etc.) and detention center residents.
1.5  Residents will learn and effectively use the IHS Electronic Health Record (EHR) and Resource and Patient Management System (RPMS).
1.6  Residents will achieve a passing score in a standardized peer review and healthcare records audit designated by the Residency Coordinator.
1.7  Residents will participate in designing, conducting and analyzing of a patient satisfaction survey of random patients they have served.
2.1  Residents will participate in personal and organized learning including:
Department Staff Literature and Digital Information Sharing Program
IHS Residents Journal Club
Medical Staff Continuing Education Program
Continuing education at a national/regional professional meeting.
2.2  Residents will conduct a scholarly project as approved by the Residency Coordinator and meeting Marshal B. Ketchum/SCCO designated completion deadlines. This may be a case report, literature review, or original research. They will report their work in a manuscript suitable for publication and will present it at a professional meeting venue agreed upon by the Residency Coordinator.
2.3  Residents will participate in Department and Medical Staff rounds.
3.1  Residents will observe at:
Other health center departments as arranged by the Residency Coordinator.
Outside specialty eye care practices and institutions.
3.2  Residents will personally make and follow-up on patient referrals to specialty eye care and other healthcare providers.
3.3  Residents will attend all Eye Clinic Staff Meetings and participate as a member of the Medical Staff in health center functions including Medical Staff Meetings.
4.1  Residents will attend a presentation on Native American culture and concepts of healthcare and wellness.
4.2  Residents will observe Community Health Nursing Department activities including home visits.
5.1  Residents will be instructed in how to use USAJobs and other employment resources. They will be tutored in résumé writing and interview technics; and networked with key contacts.
Workload and Schedule
Clinical experience includes diagnosis and treatment of a wide variety of conditions including the following, presenting in the estimated numbers of patient visits each resident will experience.
Ammetropia including common moderate and severe astigmatism (1,900)
Strabismus and binocularity anomalies (40)
Glaucoma (500)
Iritis (75)
Trauma (160)
Retinal detachment (140)
Keratoconjunctivitis, infectious (250) and other keratoconjunctivitis (470)
Diabetic eye disease (1,500)
Cataract (600)
Age-Related Macular Degeneration (500)
Lid conditions, i.e., inflammations, ptosis, etc. (100)
Central nervous system anomalies (250)
Patient demographics: 78% Pueblo, 19% Navajo, 3% other, randomly including all ages, male and female
Rotation length: 12 months, August 1 – July 31
Work Schedule;
The schedule is based on 2-week pay periods of 80 hours consisting of 10 - 8 hour work days.
Residents also participate in after-hours call as designated by the Residency Coordinator.
Resident regular time each 2-week period is generally allotted as follows.
Administrative/Meetings/Didactic Activity------------ 18.5 hours------------ 23%
Scholarly Activity------------------------------------------------ 5.0 hours-------------- 6%
Clinical Practice------------------------------------------------ 56.5 hours------------ 71%
FIRST WEEK Resident Schedule
Time

MONDAY

TUESDAY

WEDNESDAY

THURSDAY

FRIDAY

8:00-8:30

Didactic Activity

Didactic Activity

Meetings

(Rounds, Medical Staff, Eye Staff, training, etc.)

Didactic Activity

Clinic

(High Risk Patients)

08:30-12:00

Administrative Time/ Didactic Activity

Clinic

(High Risk Patients)

Clinic

(Glaucoma / Fields)

13:00-15:30

Clinic

(High Risk Patients)

Clinic

(High Risk Patients)

Clinic

(High Risk Patients)

Clinic

(High Risk Patients)

15:30-16:30

Administrative Time/ Didactic Activity

Administrative Time/ Didactic Activity

Administrative Time/ Didactic Activity

Administrative Time
SECOND WEEK Resident Schedule
Time

MONDAY

TUESDAY

WEDNESDAY

THURSDAY

FRIDAY

8:00-8:30

Didactic Activity

Didactic Activity

Meetings

(Rounds, Medical Staff, Eye Staff, training, etc.)

Didactic Activity

Didactic Activity

08:30-12:00

Clinic

(High Risk Patients)

Clinic

(High Risk Patients)

Clinic

(Glaucoma / Fields)

Clinic

(New and Low Risk Patients)

13:00-15:30

Clinic

(High Risk Patients)

Clinic

(High Risk Patients)

Clinic

(High Risk Patients)

Clinic

(High Risk Patients)

Scholarly Activity

15:30-16:30

Administrative Time/ Didactic Activity

Administrative Time/ Didactic Activity

Administrative Time/ Didactic Activity

Administrative Time/ Didactic Activity
Teaching and Lecture Opportunities
The resident makes clinical presentations at venues such as the following.
Department weekly grand rounds
Health center Medical Staff continuing medical education seminars
IHS resident professional literature review meetings
IHS Eye Care Meeting
Other national or regional professional meetings as approved by the Coordinator
Scholarly Activities
As required by the Accreditation Council on Optometric Education, residents produce an original professional manuscript suitable for publication in a professional journal and presentation under the guidance and support of the Faculty.
Residents participate in IHS Resident Literature Revue meetings by critically reviewing an article before the group at each meeting.
Residents track and analyze their clinical experience using logs provided in the Marshal B. Ketchum/SCCO Administrative Guide for Residents.
Residents attend Medical Staff meetings and grand rounds as designated by the Coordinator.
Residents observe in other clinics.
Residents regularly review and study current and past professional literature, including through participation in the Department literature sharing program.
Compensation and Benefits
Residents are compensated as Federal Civil Service employees at the GS9 Step 1 level (approximately $62,338 yearly) with the following benefits. They thus will be required to meet all conditions of Federal and IHS employment including background check, licensure, etc. Residents are responsible for costs of moving household goods and travel to and away from Albuquerque Indian Health Center.
| | |
| --- | --- |
| Health | As a Federal employee, the resident will be eligible for Federal health insurance options. Their contributory costs will be deducted with each pay period |
| Holidays off | Ten Federal holidays |
| Vacation and Sick Leave | Twelve days of paid annual leave and up to 12 days of sick leave for the year. |
| Liability | Covered by the Federal Tort Claims Act for work within their health center privileges. |
| Continuing Education | Residents are provided up to five days of educational leave and reasonable reimbursement for travel, per diem, lodging and tuition to attend continuing education as funds are available and approved by the Health center Training Committee. |
Housing
Will be the responsibility of the resident.  Albuquerque has a sufficient supply of rental housing available.
Application Process
Applications are processed through the Optometric Residency Matching Service (ORMS) http://orms.org. The following are required to be eligible for consideration.
Citizens of the United States of America are given preference. A non-citizen may be eligible if there are no qualified US citizen applicants and they present to the Coordinator the appropriate documents that will allow them to work continuously as a resident for the designated time period in the United States.
OD degree conferred by an accredited school or college of optometry. Applicants must furnish to the Coordinator a copy of diploma and official complete transcripts of all optometric education.
Documentation of successful completion of all NBEO sections must be submitted to the Coordinator.
Letter of intent including statement explaining why the applicant is pursuing residency training and what goals they hope to achieve during the program, submitted the Coordinator.
Applicants must be eligible to obtain a currently active and unrestricted license to practice optometry in a state, territory, commonwealth or the District of Columbia of the United States, which includes the use of therapeutic drugs by the beginning of the residency cycle. Documentation of this must be provided to the Coordinator and a copy of the license when obtained. Residents must meet all requirements necessary for appointment to the Medical Staff and privileging.
Completion of an interview with the Coordinator is mandatory, preferably in person.
All applicants will be evaluated for selection without regard to sex, race, color, creed, age, national origin, or non-disqualifying physical disabilities, except for applicants who are members of a federally recognized Native American or Alaska Native group whom are given preference under the Indian Preference Act.
Selection Procedure
 The Indian Health Service is required by law to give absolute preference to qualified Indian applicants and employees who are qualified and suitable for Federal employment. The Indian Health Service (IHS) by law is committed to affording employment preference to American Indian and Alaska Native candidates who meet the Secretary of the Interior's definition of Indian for appointment to vacancies within the IHS in accordance with established IHS policy as outlined in the Indian Health Manual Part 7, Chapter 3. In other than the above, the Indian Health Service is an Equal Opportunity Employer.
The Residency Coordinator assembles all required documents and information; and with other appropriate Health center staff evaluates all completed applications prior to ORMS match day.
Department staff members rank each year's applicants on specific factors, such as the following, using a scoring elements matrix. The Coordinator consolidates these scores into a final ranking of applicants used in the ORMS matching process.
Appearance, Attitude & General Demeanor
Clinical Performance History
Communication Skills
GPA & Academic Performance
Professional Memberships & Activities
References (character, dependability, clinical performance & knowledge, etc.)
Residency and Professional Goals
IHS Career Potential
Requirements for Residency Completion and Awarding of Certificate
Appointment to the Health center Medical Staff including possession of an unrestricted license in a state, territory, commonwealth or the District of Columbia of the United States and all other designate requirement of privileging and appointment.
Completion and submission as designated in the Marshall B. Ketchum/SCCO Administrative Guide for Residents of all specified logs, i.e., patient visit with diagnosis, etc. along with designated evaluations of program and faculty.
Deliver competent patient care services during a minimum of 1,200 clinical visits in a professional manner observing those proprieties of conduct and courtesy that are consistent with the rules and regulations governing Marshall B. Ketchum/SCCO and the IHS as observed by patients and staff.
Participate in all IHS Resident Literature Review meetings.
Submit and present at a meeting of peers a paper based upon original research, literature review, and/or clinical case suitable for publication in a peer reviewed journal by deadline(s) designated in the Marshall B. Ketchum/SCCO Administrative Guide for Residents.
Program Accreditation
ACOE accreditation is in process for this new residency program.
Health center and Setting
Information available at https://www.ihs.gov/albuquerque/healthcarefacilities/albuquerque/
The Albuquerque Indian Health Center provides broad health care services to an active user population of some 21,000 patients living mostly within Albuquerque Metro Area. Departments include:
Audiology
Urgent Care
Environmental Health
Community Health Nursing
Medical Imaging (x-ray, ultrasound)
Medical Laboratory
Psychiatry, Psychology and Behavioral Health
Outpatient General Medicine
Podiatry
Specialty Clinics (rheumatology, neurology and nephrology)
Women's Health
Other resident and student intern programs are conducted at the health center with students and residents from the University of New Mexico.
The Albuquerque Indian Health Center is located next to the University of New Mexico Hospital Complex. 
Nearby world class recreational venues include hiking/backpacking, camping, biking, climbing, skiing, snowboarding, spelunking, etc.
The climate is high desert at an elevation of 5,000 feet. Summers are mild with highs reaching the mid-90s and winter temperatures range from below zero to 50's with snow
Nearby metropolitan areas include Gallup, Santa Fe, Flagstaff, and Phoenix
Commercial airports serving the area are at Gallup, Albuquerque, Flagstaff and Phoenix
Ski resorts including Sandia, Santa Fe, Taos, Purgatory, Telluride, Wolf Creek, and White Mountains.
National Park Service and other institutional venues nearby include
Grand Canyon National Park
Mesa Verde National Park
El Morro National Monument
El Malpais National Monument
Petrified Forest National Park
Canyon DeChelly National Monument
Natural Bridges National Monument
Hubble Trading Post National Monument
Chaco Canyon National Monument
Bandelier National Monument
Carlsbad Caverns National Park
Cibola National Forest
Zuni Mountains
Mount Taylor (popular annual quadrathalon event)
Sandia Mountains (longest tower to tower tram in the world)
Humphreys Peak
Lake Powell
Pecos Wilderness
Gila Wilderness
Points of Contact / Faculty
Christopher C. Cordes, O.D., F.A.A.O.
Coordinator , Optometry Residency Program
Department of Optometry, Albuquerque Indian Health Center
801 Vassar Dr. NE, Albuquerque, NM 87106
505-248-4036 • Email: Christopher.cordes@ihs.gov
Director of Residency Programs
Judy W.H. Tong, OD, FAAO
Southern California College of Optometry
2575 Yorba Linda Blvd., Fullerton, CA 92831-1699
714.463-7568 • Fax: 714.992.7811• Email: jtong@ketchum.edu