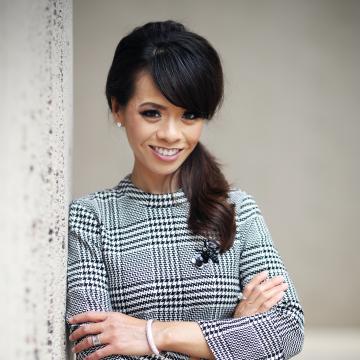 Ashleigh-Anne Au, PharmD, RPh
Education
BA, University of San Diego
PharmD, Purdue University
Biography
Dr. Au is a clinical specialist in community pharmacy practice and the management of chronic diseases. Prior to joining Marshall B. Ketchum University College of Pharmacy, Dr. Au practiced in retail pharmacy for over 11 years. She is dedicated to the pursuit of excellence in her roles and responsibilities to her students and colleagues; to the College and University; and to the profession of pharmacy. 
She is a member of American Association of Colleges of Pharmacy (AACP), American College of Clinical Pharmacy (ACCP), California Pharmacists Association (CPhA) and Orange County Pharmacists Association (OCPhA). Dr. Au serves as an abstract reviewer for AACP. As a California registered pharmacist, she has completed the Advanced Practice Pharmacist (APP) Certificate Program, specifically as a Train-the-Trainer. 
Currently, Dr. Au engages in an interprofessional collaborative practice at Ketchum Health. She integrates and emphasizes team-based clinical competencies to provide high quality and safe patient-centered care that improves health outcomes. Her current research interests include the impact of drug information communication in Limited English Proficiency (LEP) communities. Dr. Au was awarded the 2017 Teacher of the Year for the Department of Pharmacy Practice by the College of Pharmacy inaugural class.