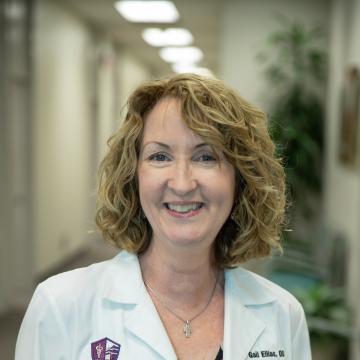 Gail Ellias, OD
UECLA
Coordinator, Chronic Care, Special Testing and Ophthalmology Consultation Service
Biography
Dr. Gail Nelson Ellias received her Doctor of Optometry degree from the University of California, Berkeley School of Optometry in 1991. She completed a residency program in hospital-based optometry/geriatrics at the West Los Angeles VA Medical Center in 1992.
Since 1992, Dr. Ellias has been a part-time clinical instructor at the University Eye Center, Los Angeles, an affiliate outreach clinic of SCCO. She is currently an Assistant Professor and has been the coordinator of theOcular Disease and Specialty Testing Service since 1995.
Dr. Ellias is a member of the AOA and the COA. Her areas of interest are ocular surface disease and glaucoma.