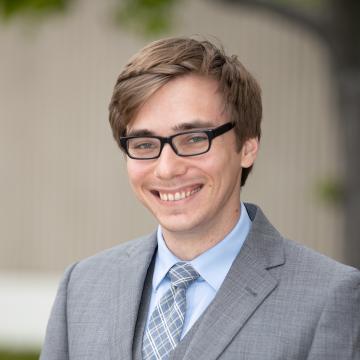 Herman Johannesmeyer, PharmD
Education
PharmD, University of Arizona
BCPS
Biography
Herman Johannesmeyer, PharmD, BCPS, is an Assistant Professor of Pharmacy Practice at Marshall B. Ketchum University. He received his Doctor of Pharmacy at the University of Arizona in 2015, and went on to complete a two-year pharmacotherapy residency at Texas Tech University Health Sciences Center in Lubbock, Texas in 2017. 
His clinical interests are multi-faceted and include internal medicine, cardiology and oncology supportive care. Dr. Johannesmeyer's research interests include the effects of antibiotic timing on clinical outcomes and implementation methods of preceptor developmental programming. 
In his free time, Dr. Johannesmeyer enjoys spending time with his family and friends, playing music and watching University of Arizona sports.