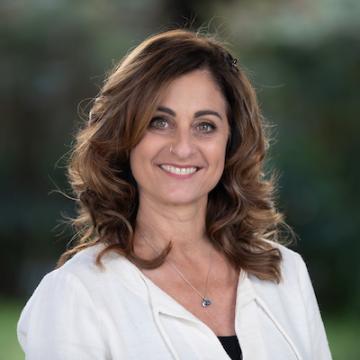 Lisa Rivera, MSN, FNP-BC
Education
BS, California State University Long Beach
MSN, California State University Long Beach
FNP-BC, Family Nurse Practitioner - ANCC Certified
Biography
Lisa Rivera is an Assistant Professor for the School of Physician Assistant studies at MBKU, acting as Simulation Coordinator, and instructing in skills, clinical medicine, and inter-professional education courses.
Lisa graduated from California State University Long Beach, with a bachelor's degree in nursing in 1990. Her work experience as an RN includes critical care, telemetry, postpartum and medical/surgical nursing.
In 1993 she earned her master's degree from California State University Long Beach and became a Family Nurse Practitioner certified by the American Nurses Credentialing Center. For 24 years, Lisa served as a Family Nurse Practitioner in a busy primary care ambulatory clinic. She also worked extensively in chronic care management and education programs aimed at meeting clinical goals and improving outcomes for patients with poorly controlled hypertension, diabetes, hyperlipidemia, and asthma.  She has been part of the MBKU team since 2017.